Crafting Up Positivity
There are countless ways to make a positive impact through crafting. An easy way to spread positivity into the world is to start projects that can be shared and seen by family, friends and the neighborhood community!  
Even the smallest creations can make an impact on someone's day. This can cause a ripple effect and lead others to show gratitude and pay it forward. Lifting spirits and spreading positivity is not only free, but also feels great to do!
To inspire happiness and positive creativity, here you can find a printable template with project ideas. This is a free printable that can be shared with anyone! Xyron believes crafting is the cure to boredom and the blues. Our goal is to spread joy and build community with each other.
Below is a printable template with a few ideas to inspire your next positivity project! If you haven't seen our other blog articles, check them out here. 
Download the Positivity Print template here
Once you have your print-out ready, choose a project idea below or create your own project!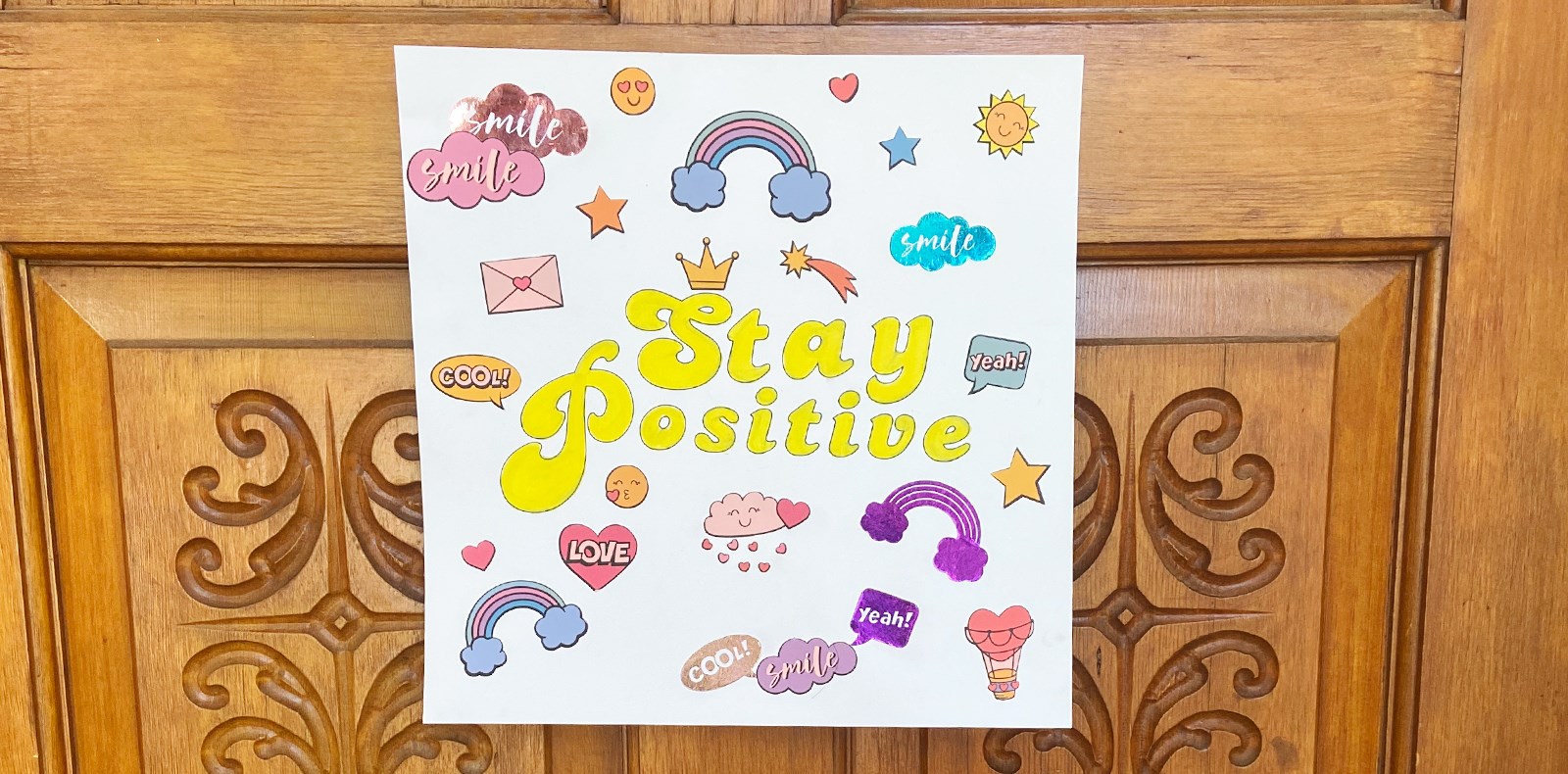 1. Create Front Door/Window Décor – Spot the Rainbow!
Families all over America are spreading supportive messages to their community by displaying rainbows. This is a great opportunity for your kids to create and inspire others in the neighborhood. Just print out our template, cut out the designs, and run them through a Xyron sticker maker. Decorate the paper with your stickers and hang it on windows or doors for everyone to see!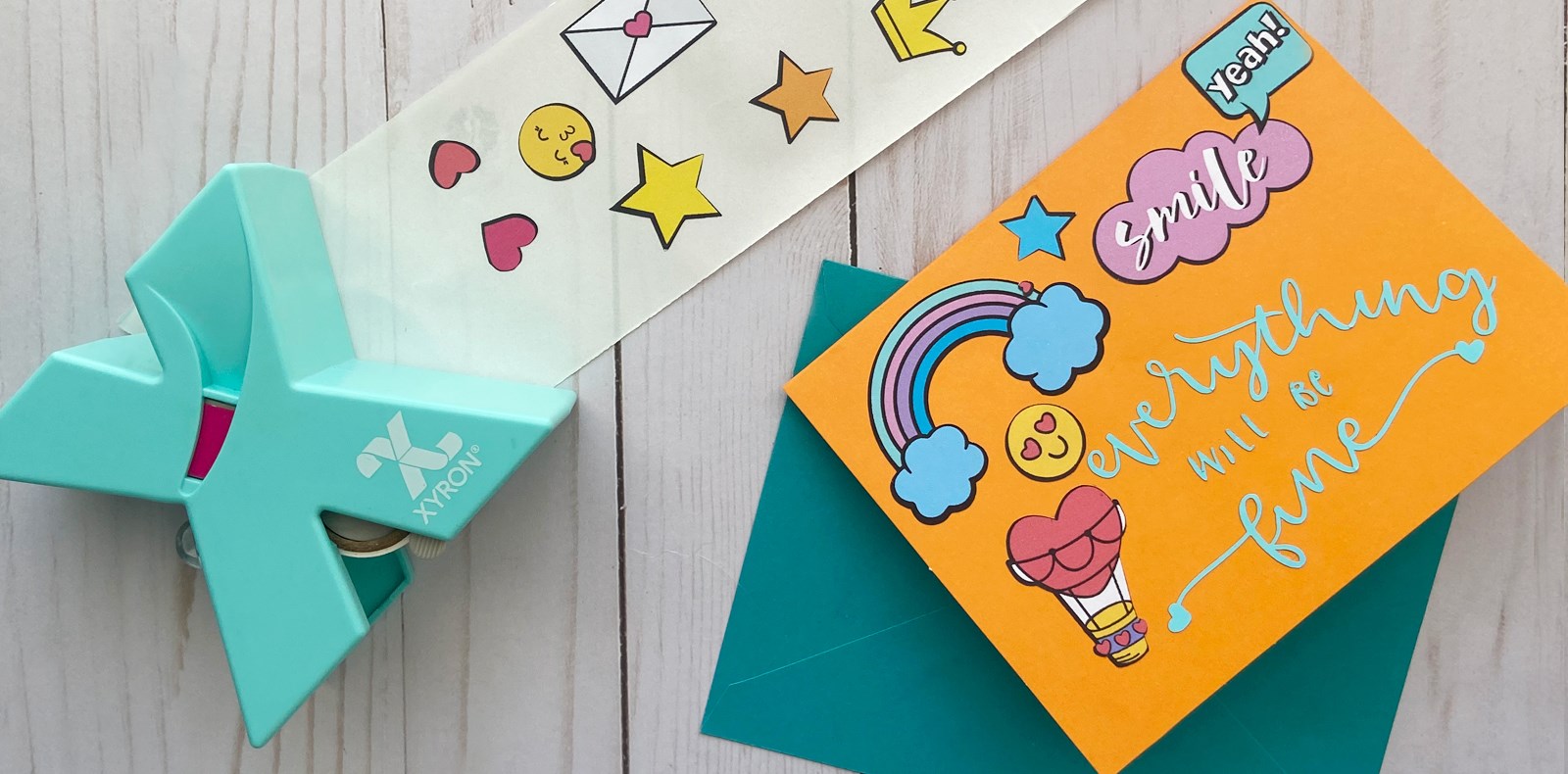 2. Send a Card – For the Love of Letters!
You can mail encouraging letters to friends and family for a guaranteed smile. Create custom stickers to send personalized mail to neighbors, family and friends. Simply print out the template, cut out the images and run them through our Create-A-Sticker. Apply the stickers to your card to create a one-of-a-kind letter.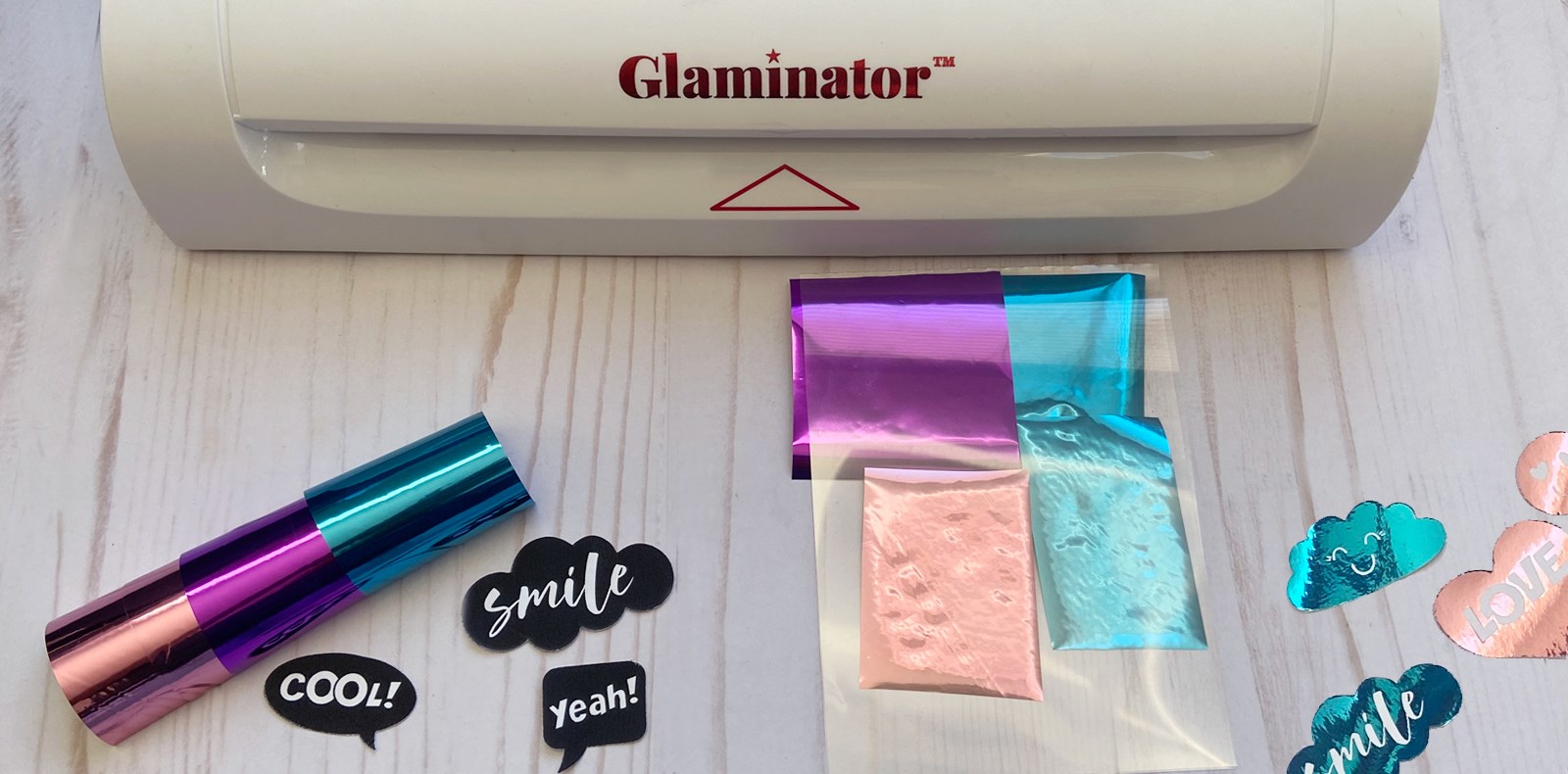 3. Use with Glaminator – Share the Shine!
Brighten your day by making your project sparkle. Add some extra shine to the black and white printable template with the Xyron Glaminator™. Just print the page on a laser printer (note: the printer must have toner) and run the designs through the Glaminator to create gold foil images!
We hope these crafts serve help cultivate positivity and inspiration all around us! As always, we encourage you to share your own projects with us using the hashtag #XyronSticksTogether.
Stay safe, stay positive and stick together!
Products Used:
Creative Station or Creative Station Lite™
-Xyron Team