Kathy Cano-Murillo, is a Phoenix-based author, artist, and founder of the award-winning brand, The Crafty Chica. The self-described "creativepreneur" sells her one-of-a-kind creations on her online store and has partnered with national brands like Coca-Cola, HSN, HP, WordPress, Disney, and, of course, Xyron!  She has authored several craft books and novels, recently, Forever Frida: A Celebration of the Life, Art, Loves, Words, and Style of Frida Kahlo and has a new book coming out in December 14, 2021, The Crafty Chica Creates! 
She recently designed a festive greeting card for the upcoming Día de los Muertos and has generously shared her printable design with the Xyron community! Download here.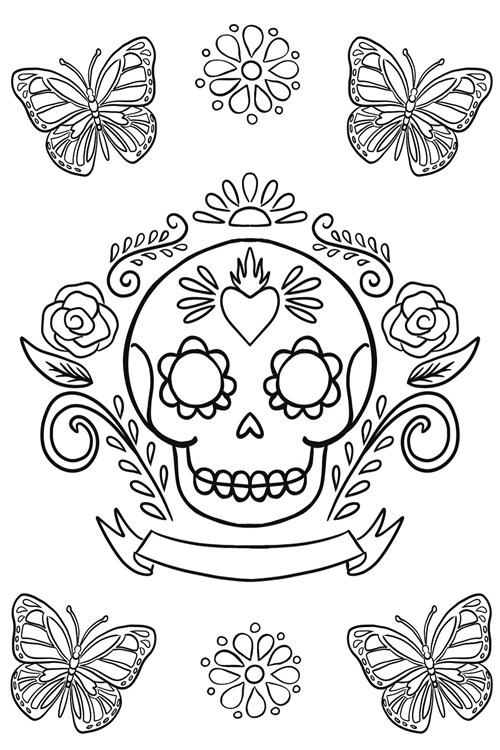 What is your favorite part about fall? 
Living in Phoenix, I love that it means cooler temperatures. After that, it means crafty super bowl season! From September all the way through February, there are so many things to make and share!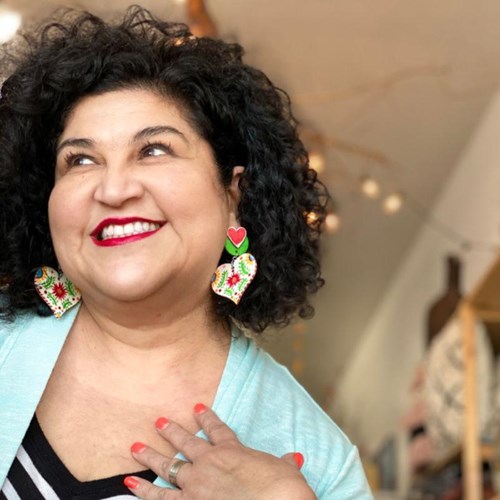 What family traditions do you have around Halloween and Día de los Muertos?
We love the fun of Halloween, decorating with pumpkins and ghostly movies. At the same time, we separately prepare for Dia de Los Muertos. It's my favorite time of the season because it is so meaningful. It's a time to honor our loved ones who passed away. We celebrate by building an ofrenda (altar) in our home with their pictures, decorations, marigold flowers, candles, and more.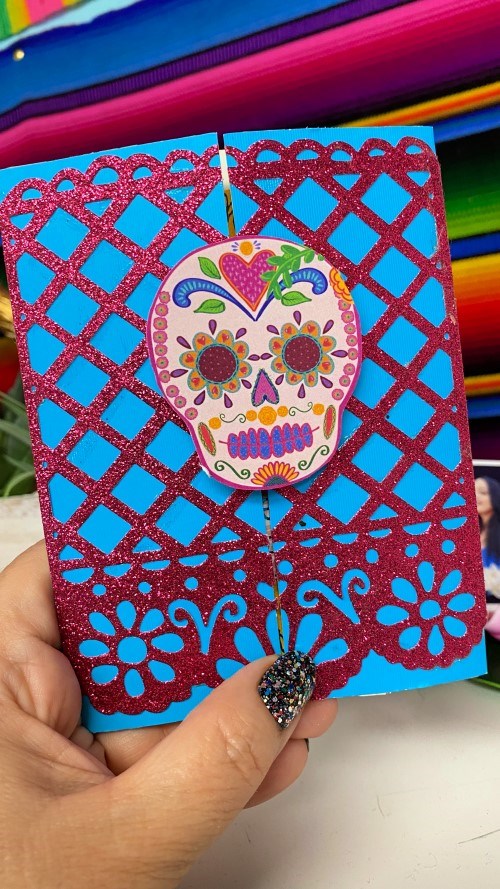 We know that you are a fantastic book author with several titles to your name plus a new one, "The Crafty Chica Creates," coming out in December. Tell us a little about what inspired you to write this book. 
The publisher who gave me my first book deal back in the day reached out to me to develop a revised version. It celebrates 20 years of my Crafty Chica brand! There are about 40+ projects; half of them are brand new! The others are some tried and true faves from my earlier books.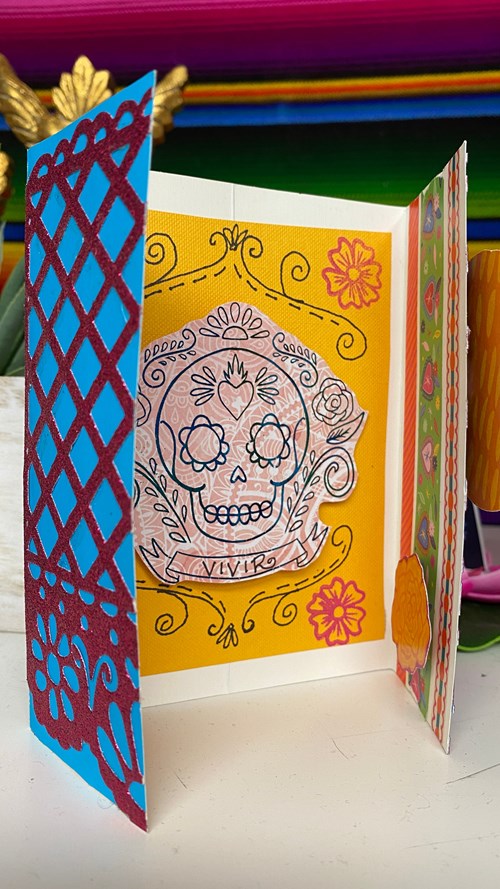 What is the one craft medium you haven't explored yet (is there one?!) but that you want to? 
There are so many! I've never tried glass blowing, and I think that would be amazing to experience. Next year I'm going to Taxco Mexico to learn about pouring/making my own silver jewelry!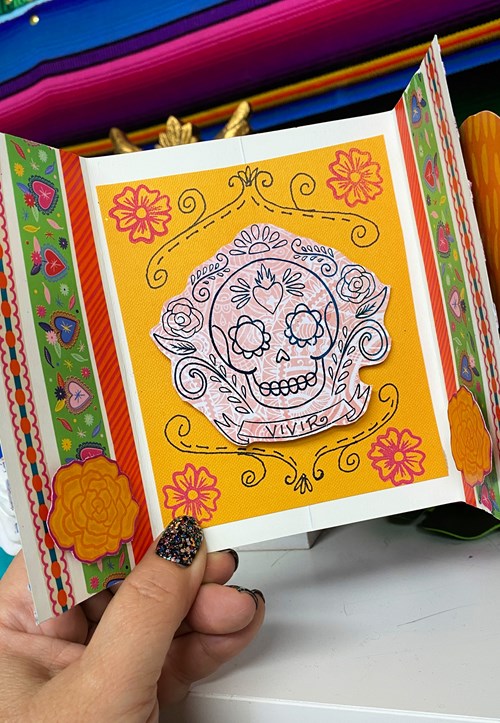 What is your favorite Xyron product, and what do you like most about using it?
I am in LOVE with the new Mini Multi-Stick Glue Gun that holds three glue sticks, making crafting so much easier. It's sturdy and has such a solid stand, and works great! 
Kathy posts her handmade creations on her wildly popular website, craftychica.com,  which was built to inspire women to brighten their lives with clever lifestyle ideas.  You can also purchase her masterpieces online at craftychicastore.com, and follow her on Instagram, Facebook, and Pinterest. 
How do you celebrate this time of year? Show us your costumes, cards, crafts, and custom-made decor by posting on our Facebook and Instagram pages! You can also connect with us on Pinterest, Twitter, and YouTube.