To celebrate the onset of Fall, Xyron reached out to a pair of Toronto-based sisters who specialize in creating nature-inspired DIY craft and home decor. Sonja and Jane post their upcycled project on their eco-friendly craft blog, Sustain My Craft Habit. Recently, they shared how to Fall-ify a dining room chalkboard with watercolor leaves using the Xyron Creative Station.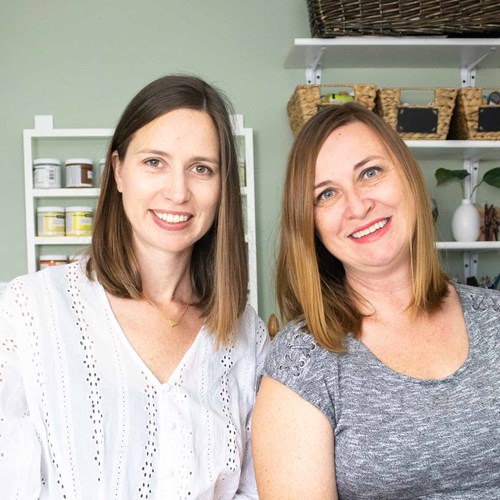 Tell us about your project.  How did you create the leaves? How can this be reused for different seasons? 
About two years ago I found a whole collection of frames curbside in my neighbourhood. I quickly scooped them up - there were at least 10 of them, all of different sizes and finishes. I decided to convert the largest frame from a whiteboard to a large chalkboard for my dining room. Then I spotted the magnet option for the Xyron Creative Station, and it all came together! 
I was going to make my new chalkboard magnetic and then be able to change it up with different seasonal embellishments. And since Fall is here, what better place to start than with some beautiful autumn leaves? I dusted off my watercolor paints and set to work. The leaves turned out beautifully - each a little work of art.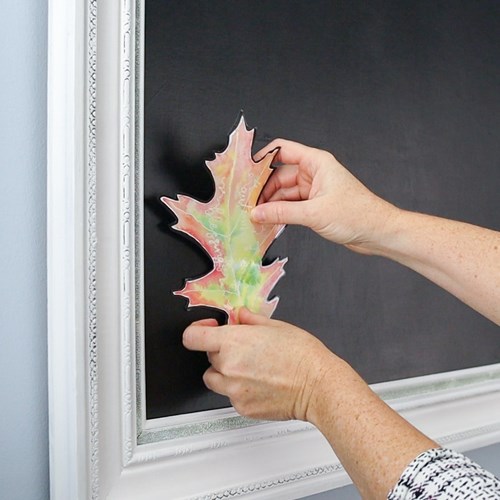 I then scanned them in and printed them onto regular copy paper (we have the PDF download available over on Sustain My Craft Habit). After cutting them out, I ran them through the Creative Station with the Laminate/Magnet cartridge. I cut them out with scissors, applied a bit of Xyron Magnet Tape and arranged them on my chalkboard. So fun and simple! I absolutely love how it turned out and am enjoying moving all the leaves around. I also made some extra magnetic leaves to dress up my fridge for Fall as well.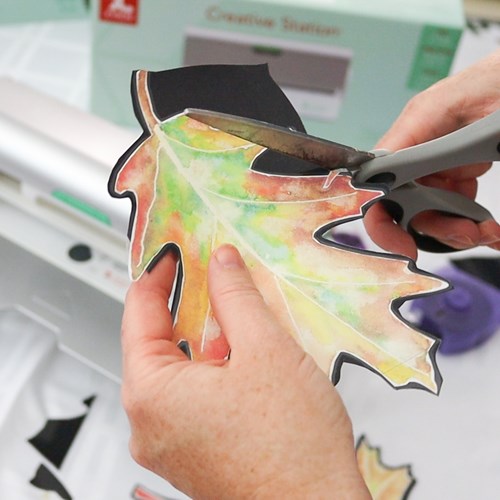 What is your favorite thing about Fall? 
Since we love nature and live in southern Ontario, Canada, the changing fall leaves are truly something we look forward to all year. Our scenery transforms into a fantastic work of art with all colors imaginable for a brief couple of weeks. Hikes along the trails and outings with our families to local orchards are some of our favorite ways of enjoying the autumn season.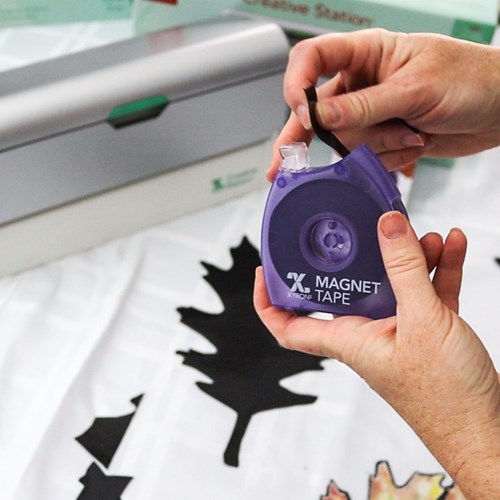 You're both moms and full-time professionals (Jane is a neuroscientist working in healthcare, and Sonja is a product developer within the fashion industry).  When do you find time to craft?
We're not gonna lie; life is busy these days! I transitioned to part-time (still in healthcare) over the past year as the kids were remote learning a lot. Sonja was off work for a while but is now back to full-time. It's challenging to find the energy to craft sometimes, but our blog is an excellent motivator to continue creating. We craft on the weekends and sometimes in the evenings while watching a show. Now that the kids are a bit older, they also like to craft with us and help with some aspects of the projects.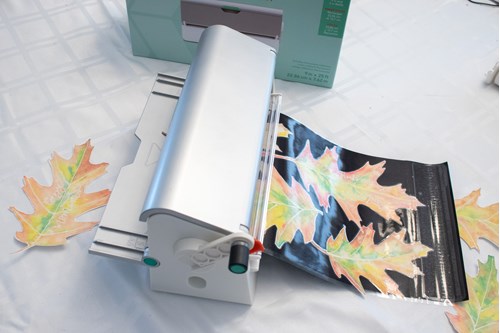 What's it like working with your sister?  Have you always been close?  
Truthfully, building our blog together has brought us much closer than we had been. Growing up, we both seemed to have different interests and personalities. Maybe it's growing older or working together more, but we've realized that we're a lot more similar than we thought over the past few years. But more so, we've come to appreciate our differences and recognize that we both bring different strengths, which makes us a great team. We feel so fortunate to be able to work together in this way now.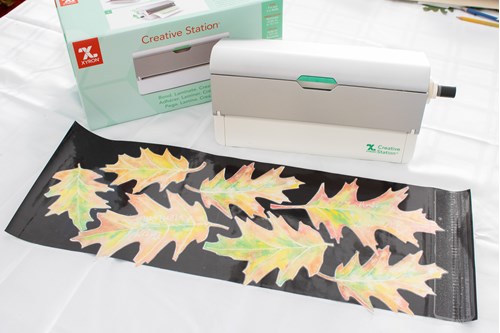 This was your first time using the Xyron Creative Station.  What did you think?  
Yes, this was my first time using the Creative Station, and I must say I'm hooked! It was soooo easy to use -- no technology or devices needed. Changing out the cartridges is as simple as can be. Even though it's so versatile, the Creative Station is light, compact, and portable, which is great as I like to craft wherever I can find a bit of space in my busy home. Even having never used the Creative Station before, I created these gorgeous magnetic leaves without fail.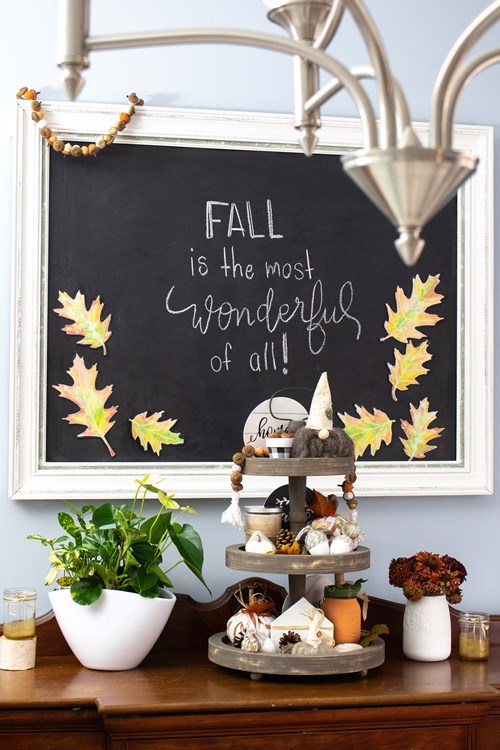 What will you be making with Xyron next? 
I'm already planning some Halloween-themed art to change up my memo board. After that, I'm looking forward to trying out the permanent adhesive cartridge that came with the Creative Station to make little stickers to hand out to trick-or-treaters for Halloween. We'd love for your readers to subscribe to our blog to follow our Xyron crafting journey. 
You can find a step-by-step guide PLUS printables on the Sustain My Craft Habit website or you can watch the pre-recorded, full tutorial on Facebook Live!
You can also follow Sustain My Craft Habit's seasonal projects on YouTube, Facebook, Instagram, and Pinterest and buy what catches your eye from their Etsy shop. 
What are some of your favorite Fall projects? Post your creations on our Facebook page and tag us on Instagram!