Spring sprang in a big way among our community of Xyron crafters. So many of you came up with truly fun and creative ways to mark the start of the new season with pastels and blooms. Here are a few of our favorite April highlights from around the web. Check out the Spring-themed gifts, home decor, and party items -- all created with Xyron products!
Hello Spring Banner
Sue Eldred of Sue's Creative Workshop used the Xyron Creative Station and Xyron Mini Multi-Stick Glue Gun to welcome Spring with a fun bunny banner to hang on her wreath. See how she did it on her blog.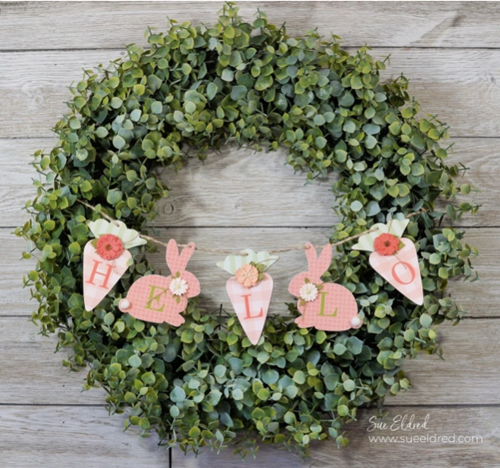 Mini Bunny Pinata
Marilyn Shawe, the mind behind Jazzy's Creation and Design, enjoys creating mini pinatas for fun and profit. This month, she used the Xyron Disposable Sticker Maker to make an Easter version, complete with a carrot.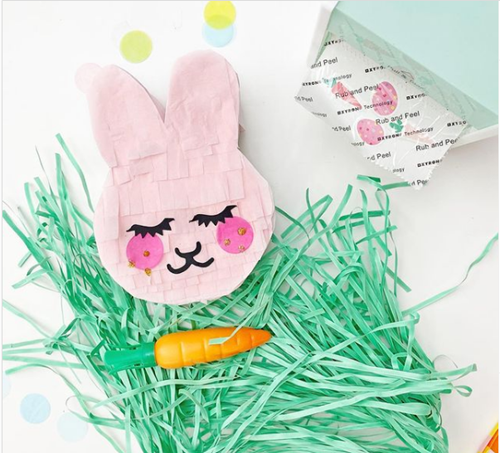 Mini Containers
Mari, a mom, student, and owner of The Bluehouse Studio Instagram page, recently used the Xyron Sticker Maker to upcycle mini plastic containers from The Dollar Store into stylish storage for her crafting supplies. Get inspired by viewing on Instagram.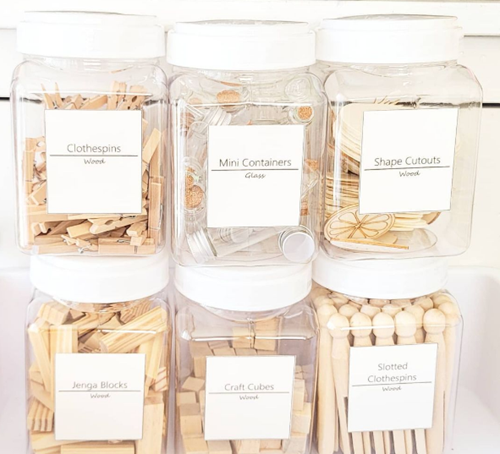 Two-Dimensional Friendship Card
Mitsyana Wright posts her papercraft tutorials on her blog Up On Tippy Toes. This month she used Xyron Creative Station and Mega Runner to create this cute  -- a two-dimensional "thinking of you" card that's actually more of a keepsake. Read about the details.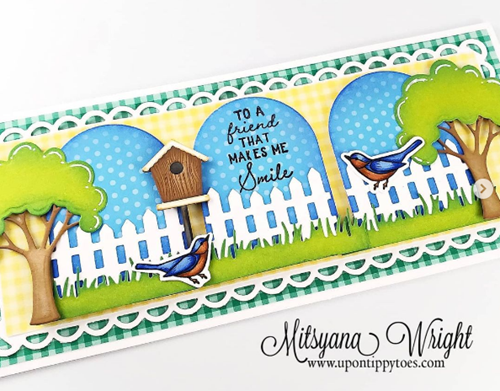 Xyron Assembly box
Southern crafter and blogger Krystal of Krystal Klear Ideas recently received the Click N Store Storage Box and immediately set to work putting it together. She filmed the experience and shares every step on her Instagram.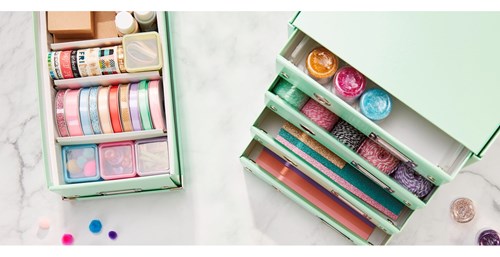 Felt Flowers
Erin Reed of Erin Reed Makes ushers in the Spring season with a craft that called for a set of felt flowers. She used her trusty Xyron Mini Hot Glue Pen to assemble the petals with precision, as seen on Instagram. Erin then moved on to another Xyron product for part two of the project….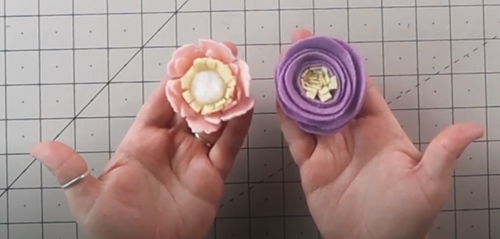 Wood Bead Felt Flower Spring Wreath
Erin switched to the Xyron Full Size Multi-Stick Hot Glue Gun to craft a Spring Wreath from a wooden hoop, wooden beads, the felt flowers and artificial greenery. She walks you through every step of the project in this YouTube tutorial.  You can also learn more about Erin and her favorite springtime crafts in this Xyron Blog post.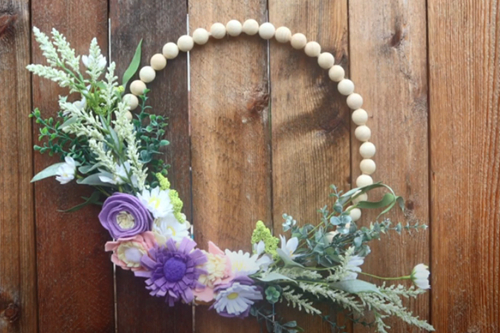 Teacher Appreciation Gift
We'd like to extend a huge shout out to mom-blog Romper, for including our popular X150 Sticker Maker in their list of Best Teacher Appreciation Week Gifts, lauding its potential for personal or classroom use. Read about it in her blog post.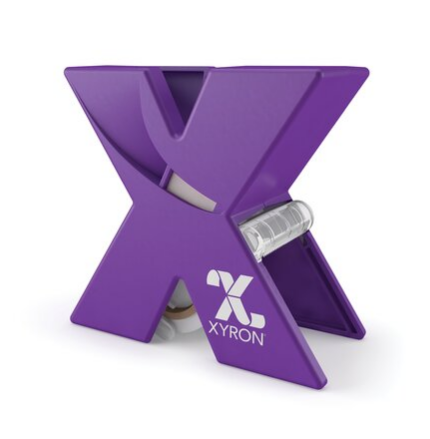 Coco Melon Party Decor
One Crafty Cookie is also a fan of the Xyron X150 Sticker Maker. Earlier this month, she created these one-of-a-kind favors for a Cocomelon-themed kids party. Watch how she did it.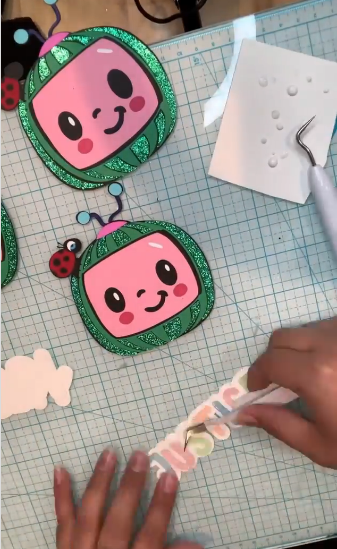 Bedroom Sign

When mom, thrifter and DIYer Nicole Cambers decided to revamp her bedroom for the Spring season, she started with a handmade sign made from a pre-designed template and the Xyron Disposable Sticker Maker. See more details on this loving DIY project.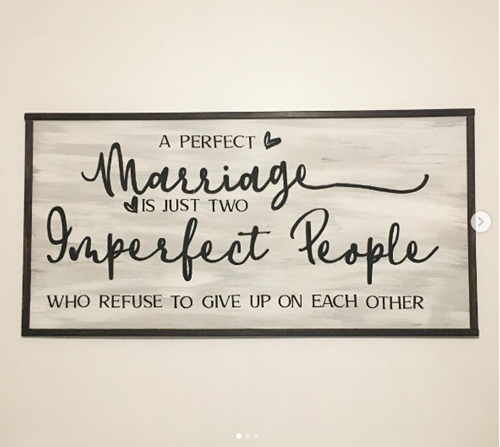 Cookie Packaging
Arizona-based teacher and baker behind The Cookie Corner AZ, bakes and sells delicious cookies in small batches. She tops each box with a handmade ribbon and seasonal sticker, courtesy of the Xyron Disposable Sticker Maker. See more of her sweet offerings.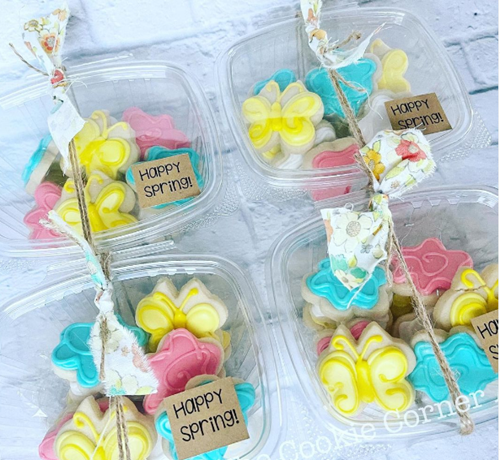 Did any of our products inspire you to create something new this month? Or would you like your project or review featured in our next "What We Love" post?  Reach out to us on Instagram or Facebook!