5" create-a-sticker
Xyron 5" create-a-sticker is the best way to apply adhesive for cardmakers and your smaller craft projects! You can easily stick larger items like photos and note cards to your projects.
Simply insert the item, turn the handle and tear.
Applies an even layer of Acid-Free Permanent or Acid-Free Repositionable adhesive to items up to 5" wide.
Includes a 18ft Acid-Free Permanent Adhesive Cartridge.
More Info
Highlights
Related Videos
Support
Features:
Easy to use
Refillable
No Mess
Non-Toxic, Acid-Free Adhesive
Lightweight and Portable
No Heat
No Electricity
No Batteries
| | |
| --- | --- |
| Operational Width: | 5in (12.7cm) |
| Cartridge Included: | 18ft (5.5m) Acid-Free Permanent Adhesive |
| Weight | 2.6 lbs |
| Dimensions (W x H x L) | 7.75in x 8in x 5.75in (19.7cm x 20.3cm x 14.6cm) |
| Power: | Manual |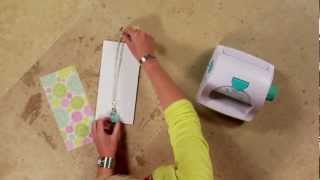 DIY Necklace Holder Gift
Watch Xyron's Beth Kingston show you a simple way to customize your gift packaging for necklaces, bracelets, etc! Super Cute!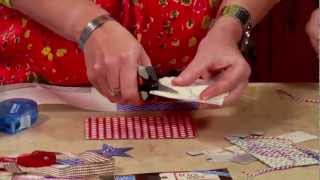 Xyron and Bazzill Card Set
Watch Beth Kingston and Jessica Barnett as they create 5 quick cards using a few pieces of 6X6 Bazzill Patterned Paper and some card blanks!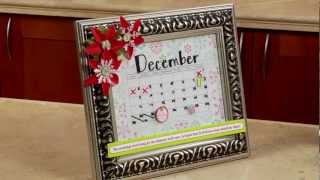 DIY Xyron Framed Dry-Erase Calendar
Watch Beth Kingston and Design Team Member Jessica Barnett take an old frame, a calendar print out and their Xyron to make a really cool statement. Using Xyron's Repositionable Adhesive, you can update this quickly and easily throughout the years! It literally takes minutes!!!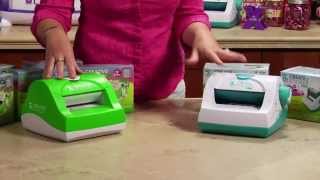 The Difference between the Xyron 5" create-a-sticker and Creative Station!
Do you have one of the Xyron 5" machines?? Do you have a hard time figuring out which machine you have when it's time to get those refills?? Beth Kingston explains some easy ways to tell which machine is which!