Oregon mom and crafter Marilyn of Jazzy's Creation and Design devised a fun and interactive way to pass the time during a quarantine. Using a few Xyron products and a repurposed backing or foam board, this Quarantine Countdown Calendar is an interactive craft the whole family can use to help pass the time.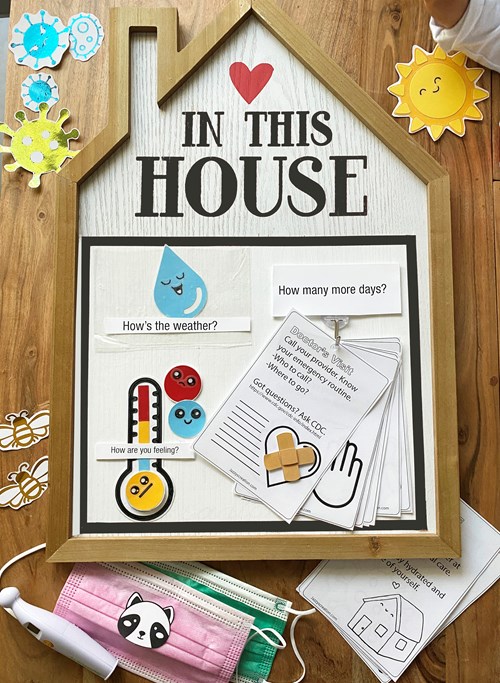 For this craft, she used Xyron's Creative Station, Sticker Maker, and Glaminator to produce an interactive countdown calendar that kids can use to pass the time, while noting the weather and charting their health. This countdown, that can be downloaded and printed, suggests activities in addition to making cute stickers to decorate your disposable masks.  
QUARANTINE COUNTDOWN CALENDAR DOWNLOAD LINKS
https://www.jazzyscreation.com/single-post/quarantined-at-home-14-days-activities
https://drive.google.com/file/d/139jTp1QZpNsi71JiRK6JKpX6_tTMyGcH/view
https://drive.google.com/file/d/1oGjqbsfUhxejSY1ROJg7tQ_88wCcArWT/view
https://drive.google.com/file/d/1FKTiemVc7aLe16UX24q3i5-0O56nY_EZ/view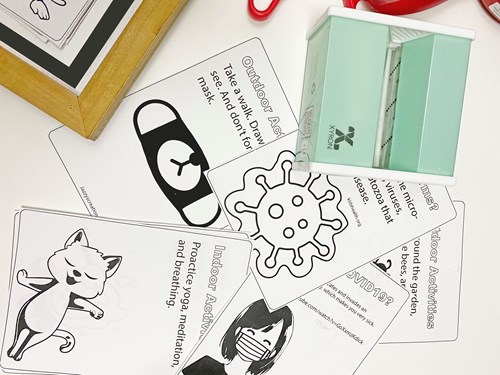 What is your favorite Xyron product and why do you like most about using it?  
My favorite Xyron product would be the Creative Station Lite because of the different cartridge and options. If I'm not using the Glaminator to laminate my toddler's project I can use the Creative Station Lite laminate cartridge with permanent adhesive. Xyron products allow me to create reusable crafts and sanitize them easily.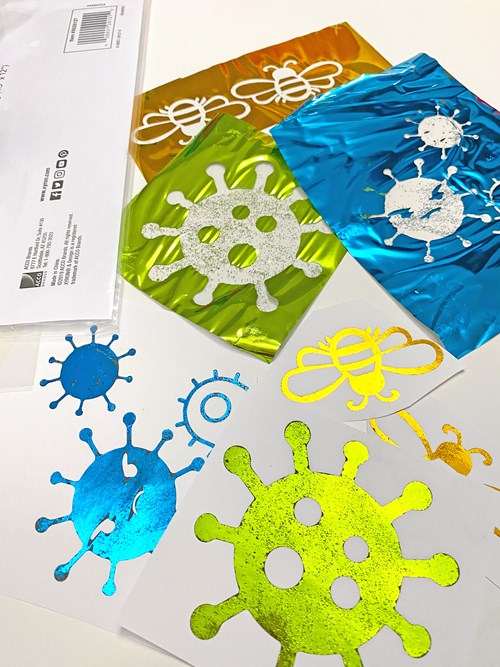 How did you get started in crafting? 
After the long days at work, and the kids were in bed, I would get together to relax and craft with my close friend.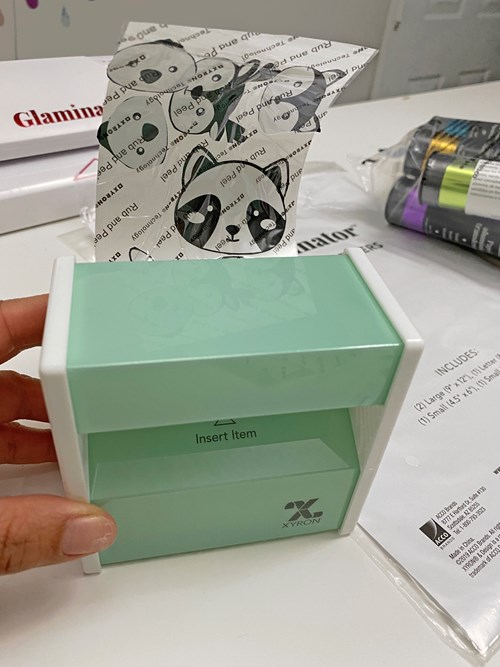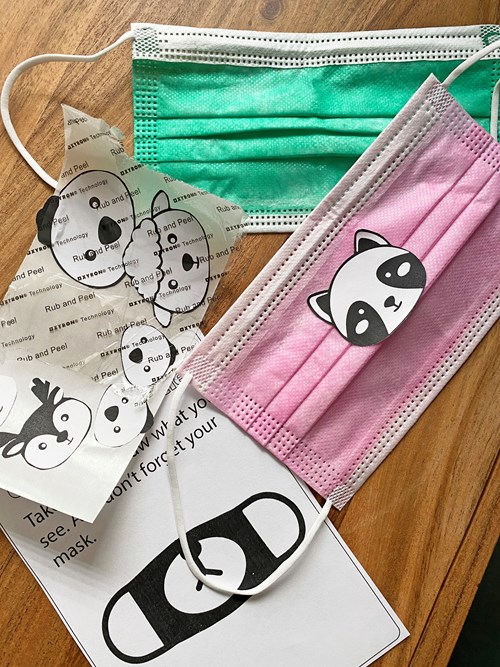 What has been your daughter's favorite craft during quarantine or COVID social distancing? 
The Xyron Sticker Maker has made crafting during quarantine our favorite activity. We enjoy making stickers. Stickers of all types. We run through black and white paper so we can color them and make them into stickers. She sticks them on everything!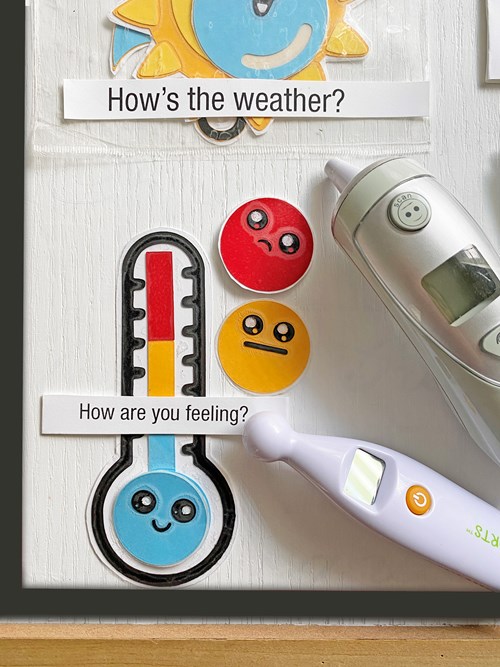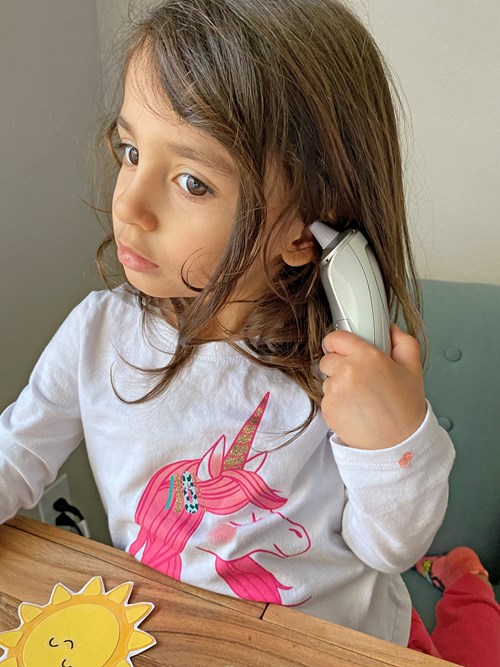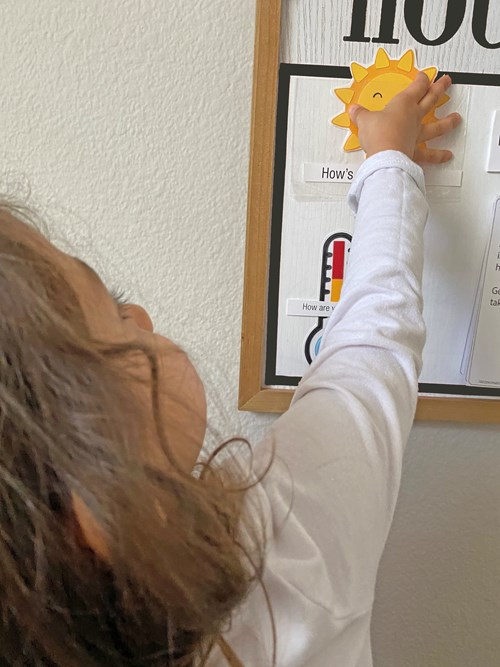 Do you have any Xyron hacks that you can share? 
So many! I've learned a ton by following Xyron's social media. They always have great tips! For example, running two pieces of paper of different sizes through Xyron's Creative Station Lite, one underneath the other, allows both to get adhesive. Also during quarantine, I learned that I can flatten out and iron my thin fabric through the Glaminator to get creases out. It's awesome!
What are you going to make with Xyron next?  
I'm going to start working on Spring activities and garden crafts. For example, waterproof mushrooms, and labels for our garden with our Xyron machine. Not many kids are patient enough to wait for seeds to bloom so we will be crafting as we wait for the time to pass.
For more "jazzy" crafting ideas and tips, visit Marilyn's Facebook, YouTube, Pinterest, and Instagram.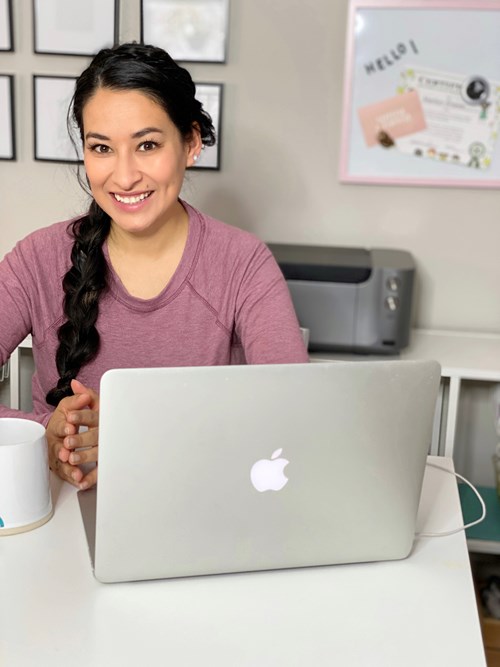 Your turn 
 Did any of our products inspire you to create something new this month? Or would you like your project or review featured in our next "What We Love" post?  Reach out to us on Instagram or Facebook!