1.5" create-a-sticker
Xyron's iconic sticker maker. Use this X to make the little things sticky! Apply permanent and repositionable adhesive to items up to 1.5" wide, without heat, batteries OR electricity!
The Xyron 1.5" create-a-sticker is the best way to add adhesive to ribbon, die cut shapes and letters, borders, buttons and so much more!
Includes a 1.5" wide x 20' long, Acid-Free Permanent Adhesive cartridge.

More Info
Highlights
Related Videos
Support
Features:
Easy to Use
Refillable
No mess
Non-Toxic, Acid-Free Adhesive
Lightweight and Portable
No Heat
No Electricity
No Batteries
| | |
| --- | --- |
| Max Material Width | 1.5in (3.81cm) |
| Cartridge Included: | 20ft (6.1m) Acid-Free Permanent Adhesive |
| Weight | .36 lbs |
| Dimensions (W x H x L) | 3.75in x 3.75in x 2.25in (9.53cm x 9.53cm x 5.72cm) |
| Power: | Manual |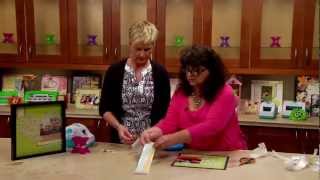 Xyron Keepsake Shadow Box Layout
Displaying your 12x12 layout in a shadow box is an awesome way to showcase your work! Beth Kingston and Ann Corbiere-Scott demonstrate some great techniques using die cuts, chevrons and pleats!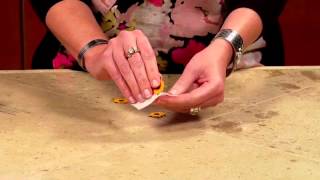 Quick DIY Stick Pins
Beth Kingston shows you how to make custom stick pins using left over embellishments in seconds!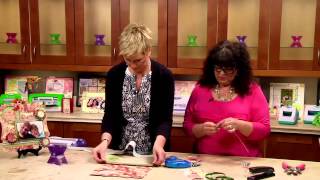 Xyron Creatopia Wall Hanging
Xyron Design Team Member Ann Corbiere-Scott teaches Beth Kingston how to make this darling wall hanging! Ann designed this for a class she is teaching at CKC, what a fun project!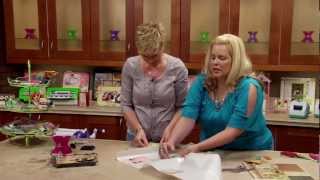 CKC Family Album Class
Xyron Design Team Member Jessica Barnett teaches Beth Kingston how to make this beautiful family album! Jessica designed this album for CKC in Mesa! If you can't be in the class here's a quick look at this great project!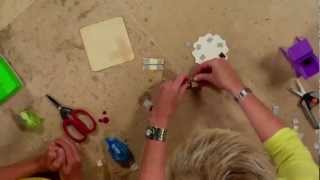 Xyron DIY Custom Washi Tape Card`
Tanya Fox from CardMaker and Beth Kingston show you how to make your own custom washi tape with a cute card idea! This tip is featured in the Cardmaker A to Z Embellishments for Cards Out Now!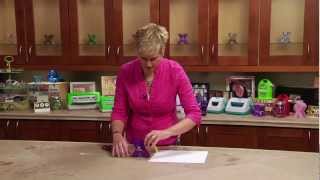 Xyron Customized Washi Tape Made of Anything
Make your own custom washi tape! With Xyron any ribbon, fabric, paper scrap or foil can become Tape! Use it to embellish your projects, seal your envelopes for hand-made cards, or transform a glass votive holder from season to season! With Xyron, you create a better way!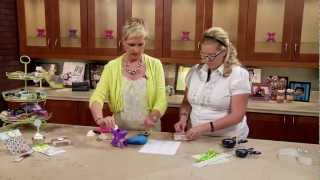 Xyron DIY Backyard BBQ Pt 1
Having a themed BBQ puts a special touch on your get-together and can be so affordable, fun and EASY! Watch Beth Kingston and Design Team Member Jessica Barnett show you a few simple projects in Part 1 of our 2 Part series!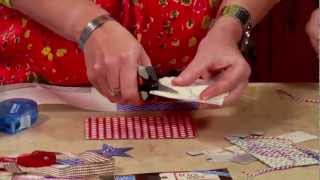 Xyron and Bazzill Card Set
Watch Beth Kingston and Jessica Barnett as they create 5 quick cards using a few pieces of 6X6 Bazzill Patterned Paper and some card blanks!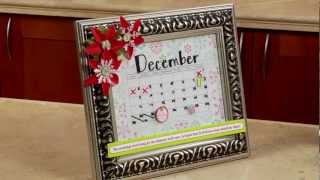 DIY Xyron Framed Dry-Erase Calendar
Watch Beth Kingston and Design Team Member Jessica Barnett take an old frame, a calendar print out and their Xyron to make a really cool statement. Using Xyron's Repositionable Adhesive, you can update this quickly and easily throughout the years! It literally takes minutes!!!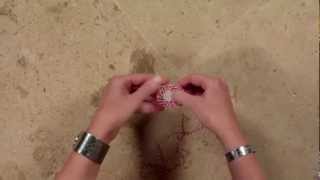 Xyron EZ Twine Coiling
Twine is such an AWESOME embellishment, with all the styles and colors it can really add a nice effect to your project! Watch Beth Kingston demonstrate how easy it is to make a coiled shape using Xyron and twine!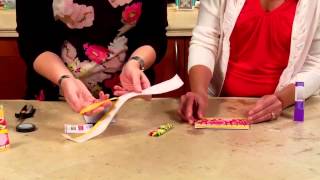 Xyron - Back to School Card
Recently Beth Kingston had special guest Tanya Fox, Editor of Cardmaker Magazine, stop by to create this great Back to School themed card using the NEW Xyron Glue Stick for Corners!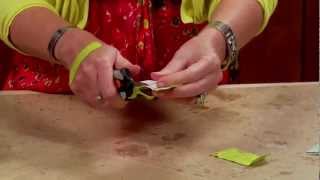 Xyron DIY Decorative Band-Aids
Band-Aids are useful, but they are often bland and the decorative ones are either childlike or expensive! Using scraps of fabric and a Xyron X, Beth Kingston shows how to make your own custom designed Band-Aid!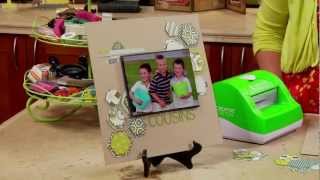 Xyron and Craftwell Scrapbook Layout
Watch Beth Kingston show you how to use Xyron with your digital cutting machine with help from the eCraft by Craftwell!