Design Runner Accessory Kit
Use the Design Runner Accessory Kit to print perfectly straight lines, italics, circles and arcs. Use the Straight Edge Guide to produce perfectly straight lines or 45° angles on a variety of papers and fabrics. The Italic Base allows for effortless printing of decorative text on ribbons, invitations, cards or home décor projects. Connect the Arc Handle to the top or bottom of the Italic Base to create circles and arcs in a variety of sizes.
More Info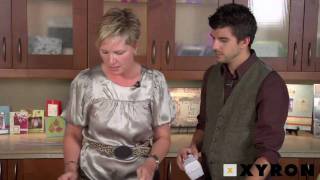 Xyron Design Runner
Take the printer to the project! The Xyron Design Runner will print on essentially anything. Give your journaling new life or creatively embellish your pages AFTER you have put everything on it!