Creative Station
Also called Xyron 510 or 5" Creative Station
The Xyron Creative Station is a Sticker Maker, Laminator, Label and Magnet Maker all in one. Perfect for so many of your craft, school, home and office projects, it's even safe enough for kids to use, requiring no heat, batteries or electricity. The 5" width allows you to create photo stickers, photo magnets, laminated recipe cards, business cards, labels for jars and cabinets and many other projects.
Creates stickers, magnets, labels, and laminate out of almost any item. Simply feed the item in, turn the handle and trim. Applies an even layer of adhesive to items up to 5" wide. Instantly laminates items up to 4.5" wide. Change applications quickly with easy load cartridges.

Includes a 5" wide x 18' long acid-free permanent adhesive cartridge.
More Info
Highlights
Related Videos
Support
Features:
Applies an even layer of edge-to-edge adhesive onto items up to 5" wide.
Instantly laminates items up to 4.5" wide.
Easy to Use, Lightweight and Portable
Refillable
No Heat
No Electricity
No Batteries
| | |
| --- | --- |
| Operational Width: | 5in (12.7cm) |
| Cartridge Included: | 18ft Acid-Free Permanent Adhesive |
| Weight | 3.3 |
| Dimensions (W x H x L) | 7.75in x 8in x 5.75in (19.7cm x 20.3cm x 14.6cm) |
| Power: | Manual |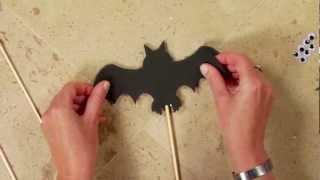 Kid's Halloween Bat Wand
Here is a quick last minute project to do with the kiddos! Watch Beth Kingston make this neat little Halloween wand that you can turn into year round fun!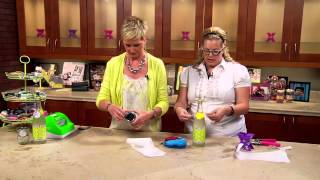 Xyron Easy House Warming Gift
Beth Kingston and Xyron Design Team Member Jessica Barnett walk you through this easy housewarming gift you can make for your next event!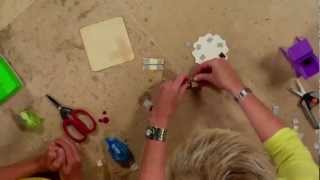 Xyron DIY Custom Washi Tape Card`
Tanya Fox from CardMaker and Beth Kingston show you how to make your own custom washi tape with a cute card idea! This tip is featured in the Cardmaker A to Z Embellishments for Cards Out Now!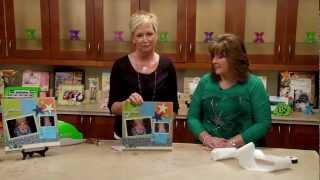 Xyron and Bazzill Dino-Mite Layout
Joey from Bazzill shows Beth Kingston how to make a CUTE layout using Bazzills NEW Dino-mite Collection! We had so much fun playing with our friend Joey!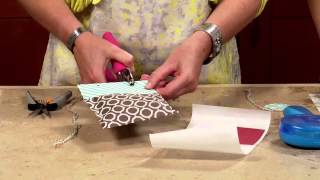 Xyron DIY Backyard BBQ Part 2
Part 2 of our Themed BBQ Party wraps up the series and shows you a couple cute treats for the little ones! SO fun and easy! Watch Beth Kingston and DT Member Jessica Barnett show you how it's done in Part 2 of the series!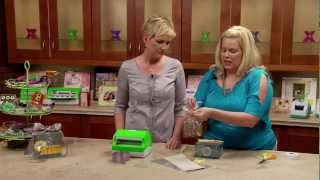 DIY Xyron Night Light
Xyron Edge-to-Edge Adhesive is awesome on transparencies! It dries clear and with total coverage you don't see the edges of your adhesive! Watch Beth Kingston learn to make this AWESOME Night Light from Design Team Member Jessica Barnett! Make it fun for your kids or classy for your guest room! Think of all the possibilities!! If you use Repositionable Adhesive, you can switch the decorations seasonally! So Cute!!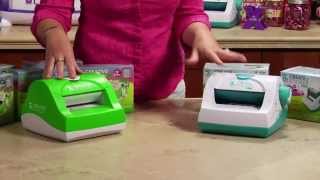 The Difference between the Xyron 5" create-a-sticker and Creative Station!
Do you have one of the Xyron 5" machines?? Do you have a hard time figuring out which machine you have when it's time to get those refills?? Beth Kingston explains some easy ways to tell which machine is which!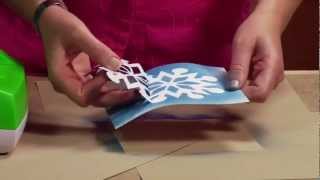 Xyron Repo Adhesive for Custom Masks
Make anything into a removable sticker with your Xyron Repositionable Adhesive! Now you can make any shape into a custom mask. Beth Kingston shows us how to use Maya Road Mist and scrap paper to create a beautiful effect!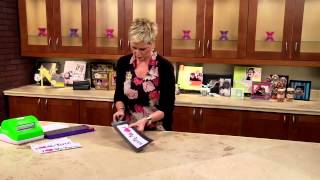 Magnetize your Bumper Stickers with Xyron
Have you ever wanted a less permanent way to showcase your Bumper Stickers?? Xyron to the rescue! Watch Beth Kingston turn this Bumper Sticker into a magnet in no time with the Xyron Creative Station!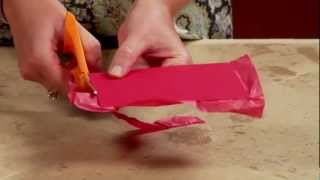 QUICK TIP: Texture using Tissue Paper & Xyron
Beth Kingston shows one of her favorite Xyron uses, making fun texture with Tissue Paper. In just a few seconds you have a fun, unique texture on your project!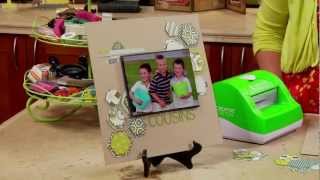 Xyron and Craftwell Scrapbook Layout
Watch Beth Kingston show you how to use Xyron with your digital cutting machine with help from the eCraft by Craftwell!