Xyron Sticker Makers and Xyron Creative Stations whirred this month, helping the Xyron crafting community bring the ideas in their mind to life. This month's roundup features Halloween fun, one-of-a-kind wedding favors, crafting tips, and more. Here are a few of the highlights that caught our eye around the web this month.
Upcycled Wedding Favors
Erin Reed of Erin Reed Makes came up with these cute and classy wedding favors made with upcycled mini wine bottles and filled with rosemary infused olive oil. She used the Xyron Full-Size Multi-Stick Glue Gun to adorn the bottles with paper and ribbon and posted the final result here. Click here to watch the step-by-step tutorial.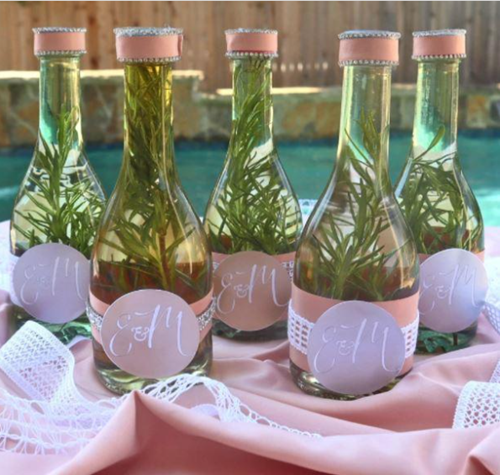 Halloween Candy Bar Wraps
Trick-Or-Treaters who visited crafter Laura Kelly's house this Halloween received a treat within a treat -- costumed candy bars! Laura took full-sized candy bars, covered them with fabric, and glued them tight with the Xyron Mini Hot Glue Pen. Click here to read how she did it on her blog, Me and My Inklings.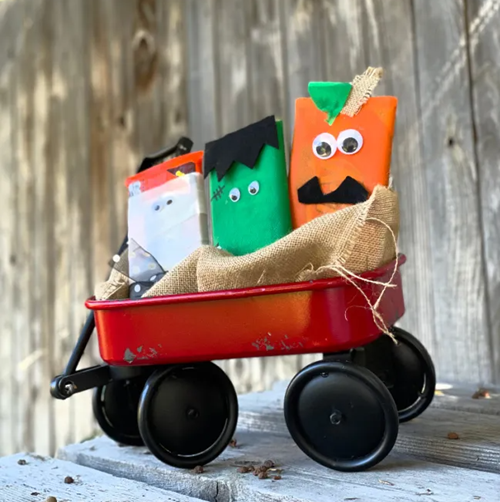 Mega Runner to the Rescue
Did you know that Xyron shares crafting tips on Instagram every Tuesday? Our standout tip of the month comes from Marilyn Shawe, a long-time Xyron fan who posts her projects at Jazzy's Creation. If your crafting mat loses its stickiness, just add a few strips of adhesive with the Xyron Mega Runner, and, voila! Your mat is back in action! Click here to see this tip and others like it!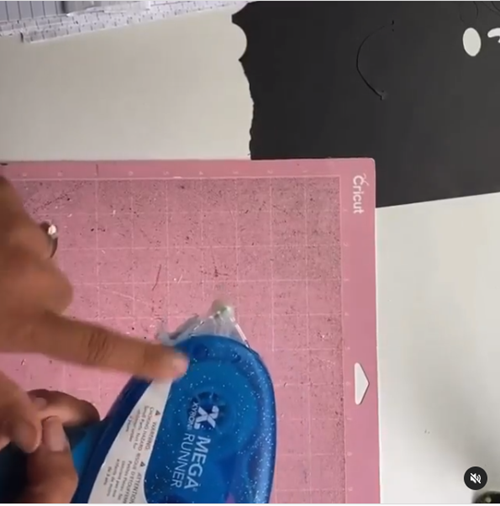 Fall Decor
Popular paper crafter and Xyron devotee Sonja Bakonyi produced these amazingly detailed decorative pieces using a couple of crafting kits and Xyron tools! She used her Xyron Tape Runner and Xyron Creative Station to make the set, and she walks you through the process on her blog, Sugar Bean Creative Designs. Click here for a closer look at this festive Fall centerpiece!
Sticker Maker Love
Another Tip Tuesday features one of our most popular products -- the Xyron Sticker Maker. Crafter, blogger, and Instagrammer Amber Kemp-Kerstel of Damask Love recently shared that she uses the tool to make a garland, cards, gift wrap, and more fun stuff! Click here to watch them all!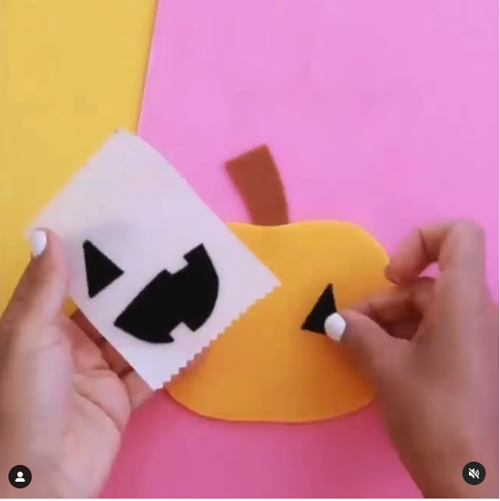 Wedding Money Box
If you are a DIY bride or have volunteered your crafting prowess for a loved one's upcoming nuptials, then be sure to bookmark this elegant, budget-friendly wedding money box. Nadine Carlier, the mind behind the crafting blog My Scrap 'n Stuff, devised this cost-effective craft using shoeboxes, Walmart fabric and ribbon, and her trusty Xyron Multi-Stick Glue Gun. Click here to read the tutorial!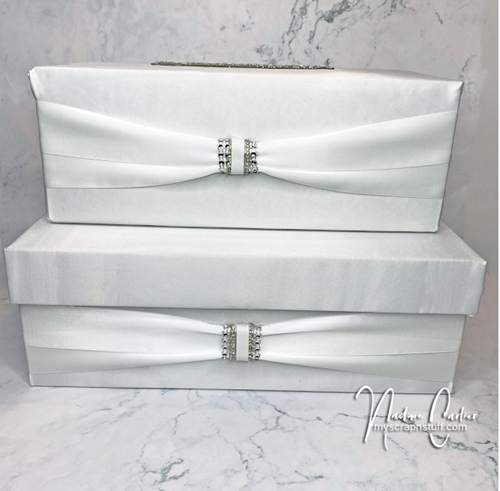 Fall Wall Decor
Xyron fangirl and Florida craft blogger Kristen Johnson of A Girl and Her Glitter doesn't get the full Fall foliage experience where she lives, so she decided to make some of her own. Using a framed cork board, colored moss, and her Xyron Glue Gun, Kristen completed this cheery piece of fall wall decor in just a few minutes. Click here for an Instagram preview, and then click here to read how she did it.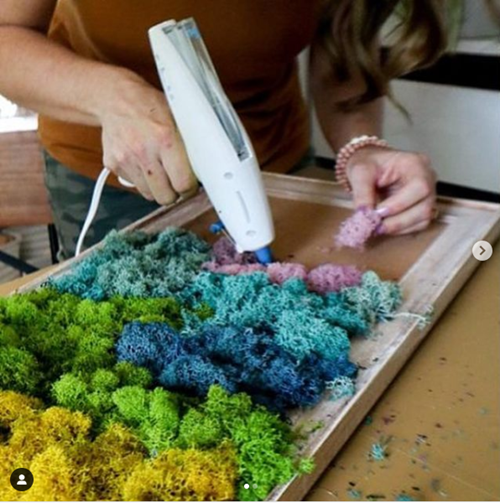 More Fall Wall Decor
Sonja and Jane are Toronto-based sisters who specialize in creating nature-inspired DIY crafts and home decor. They post their upcycled projects on their eco-friendly craft blog, Sustain My Craft Habit. Recently, they shared how to Fall-ify a dining room chalkboard with watercolor leaves using the Xyron Creative Station. Click here for the step-by-step guide with printables, or you can click here to watch the pre-recorded tutorial on Facebook Live.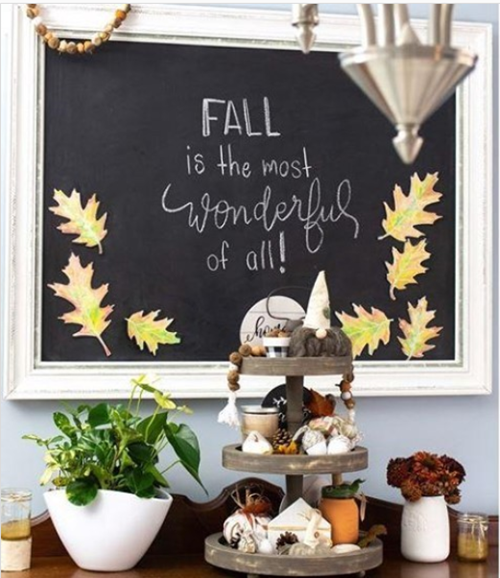 Advent Countdown Jar
Here's a DIY idea for crafters who really want to get ahead of the holidays. Sherry Osborn of About Family Crafts used her Xyron Sticker Maker to complete her Christmas craft -- an Advent Countdown Jar. Crafted from a mason jar, paper, ribbon, lights, and treats, Sherry used a glue gun to assemble everything and add a little flourish. May we suggest our Xyron Mini Hot Glue Pen for precision gluing? Click here for the tutorial, then starting December 1, enjoy a daily treat until it's Christmas Eve!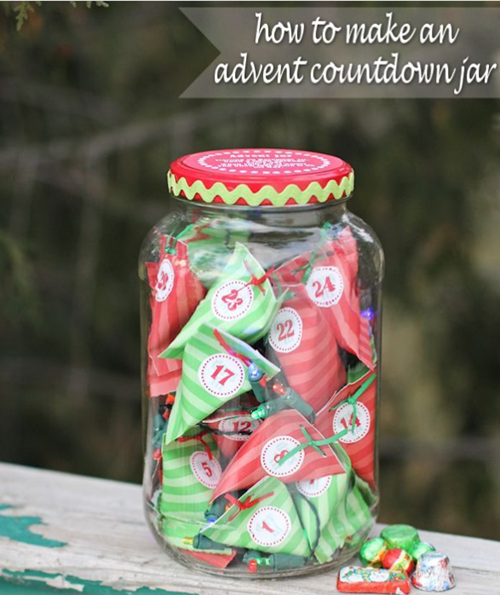 Handmade Fridge Magnets
Mark Montano, designer, DIYer, and blogger at Make Your Mark with Mark Montano is the author of the bestselling THE BIG-ASS CRAFT BOOK series. Mark posts his projects on YouTube and Create TV, including this mag-nificent DIY project that can be adapted to any season. Mark once again broke out his Xyron Creative Station to create handmade magnets designed to add festivity to any fridge. Click here to watch the tutorial.
Which Xyron products inspired you to create something new this month? Or would you like your project or review featured in our next "What We Love" post?  Reach out to us on  Instagram or Facebook!