May was chock-full of memorable occasions -- Mother's Day, graduations, Memorial festivities, to name just a few. The Xyron crafting community topped itself this month, coming up with creative DIY gifts, games, decor, and more!  Here are a few of the highlights that caught our eye around the web this month.
Xyron Mini Multi-Stick Glue Gun review
Teacher and crafter Lolly Palooza of the same-named blog recently reviewed the Xyron Mini Multi-Stick Glue Gun on her YouTube channel. The paper crafter was impressed by the sturdiness and versatility of the product, saying, "a big plus is that you don't have to keep pausing your projects and reloading glue sticks." Click here to watch the entire review. Lolly is also offering a discount code valid until August 31, 2021. Just go to the Xyron page and use code LOLLY10 at checkout!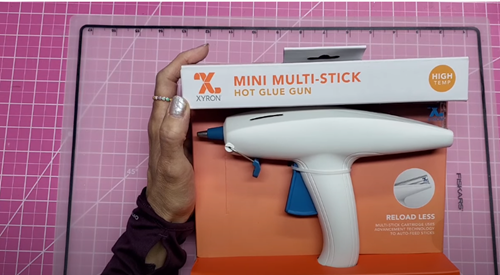 Xyron Sticker Maker How-To
Crafting with Shay blogger recently featured Xyron's X150 Sticker Maker on her "How-To Tuesday's" feature that airs on her YouTube channel every week. "I just can't live without it -- it's amazing," she shared. See the X Sticker Maker in action, as well as Shay's tips and tricks to refill stickers in a snap, by clicking into the tutorial here.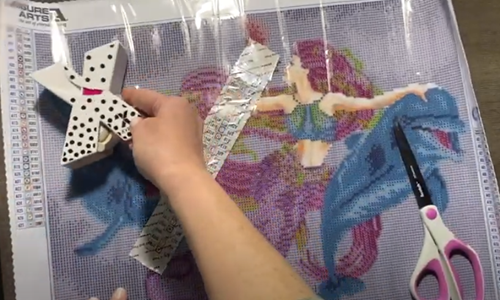 Fun Refrigerator Magnets
Beth Kingston of the popular DIY and lifestyle blog The Kingston Home shared this quick and easy way to transform treasured family photos into fun and functional refrigerator magnets using the Xyron Creation Station Lite on her Instagram page. View the full video here, and don't forget to check out the summer pool noodle crafts blog featuring Beth on Xyron.com. 
DIY Father's Day Board Game
Marilyn Shawe, graphic designer, crafter, and blogger at Jazzy's Creation and Design, dreamed up this interactive Battleship-esque board game that's sure to appeal to every dad. Contact Marilyn to request the game for download, then make your moveable pieces using your Xyron Sticker Maker. Click here to see the final result on her Instagram page.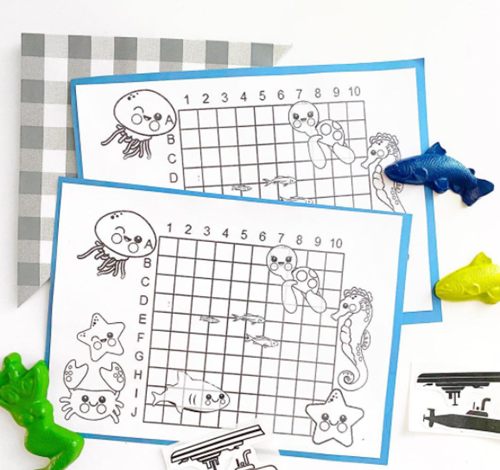 Every Day is Caturday
Crafter Katie Jones has a kid who loves trains. She uses her Xyron Create-A-Sticker to refurbish and replace peeled and faded decals to keep them from looking too run-down. And, of course, create a peel-and-stick version of her cat as well. See it up close on her Instagram page.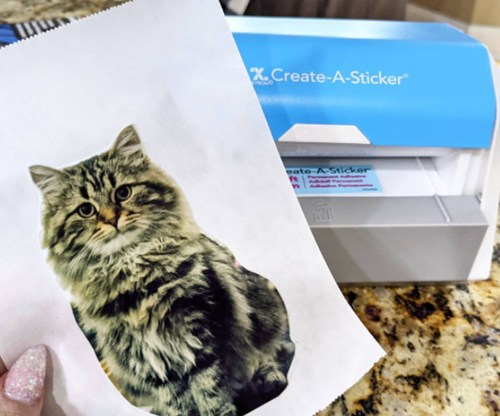 Patriotic Door Hanging
Independence Day is just a few weeks away -- plenty of time to design your own Patriot Door Hanging using an idea inspired by crafter and blogger Ginger of Ginger Snap Crafts. She used the Xyron Mini Multi-Stick Glue Gun to assemble the piece, and she called the product a "game-changer." See the final result on her Instagram page, and view the step-by-step instructions on her website.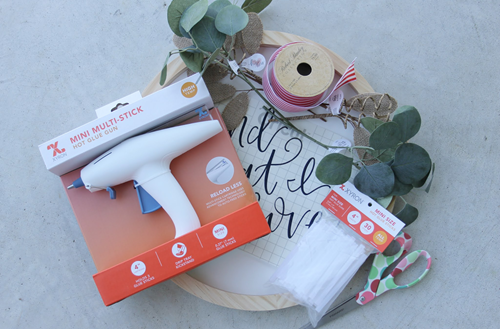 Organize with Style
A crafting room doesn't have to be a clutter fest, as scrapbooker Bethanne Black recently revealed on her Instagram page. She enlisted the aid of several stylish yet functional products to keep things in order, including  Xyron's Click N Store boxes. She chose mint green to complement her motif and was very pleased with the result. Click here to see the boxes and here to view her entire Instagram page to see different corners of her creative space!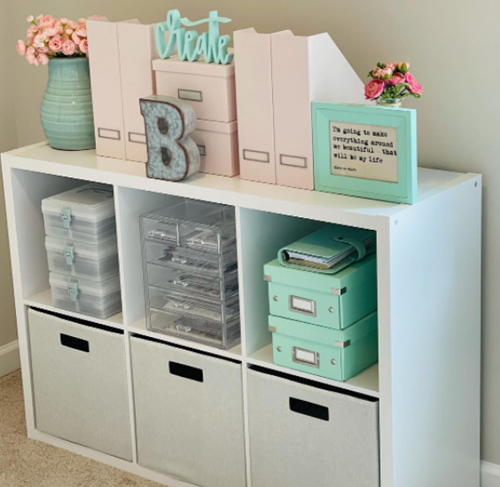 Cute Cactus Card
Mitsyana Wright, paper crafter and blogger over at Up On Tippy Toes, came up with this summer-y, multi-dimensional cactus card that celebrates friendship. She used Xyron's Hot Glue Guns to layer and adhere to the different textures. The result is unique and oh-so-cute! Click here for project details.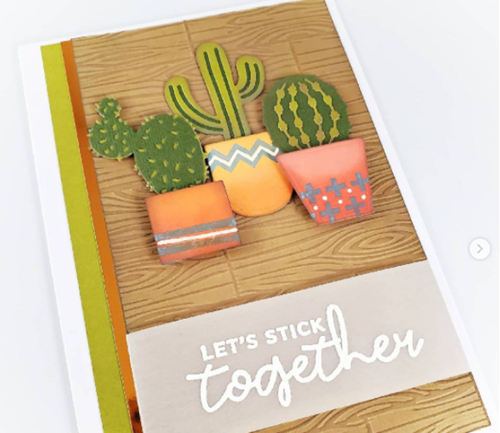 Colorful Cupcake Toppers
Jasmine Young, owner of Young's Imaginations and Creations, shared an Instagram that demonstrated how the Xyron X150 Sticker Maker takes some of the tedium out of creating and assembling one-of-a-kind cupcake toppers. Watch the mesmerizing video here. Forty never looked so fabulous!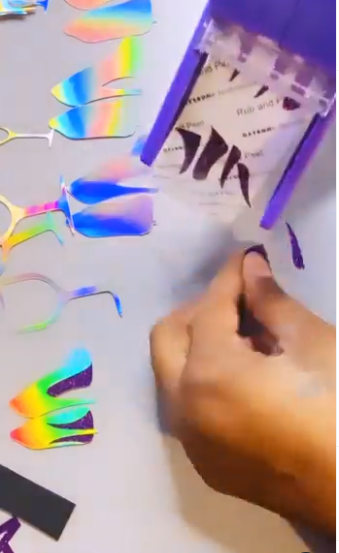 X-Blast From the Past
The crafter behind the blog Pink Knight Creations recently posted a photo of a throwback Xyron product -- a 2.5" pink X150 Sticker Maker -- on her Instagram page. Do you have any vintage Xyron products in your craft drawers? Post and tag us on social media! And check out our latest X150 Sticker Maker designs and bundles today!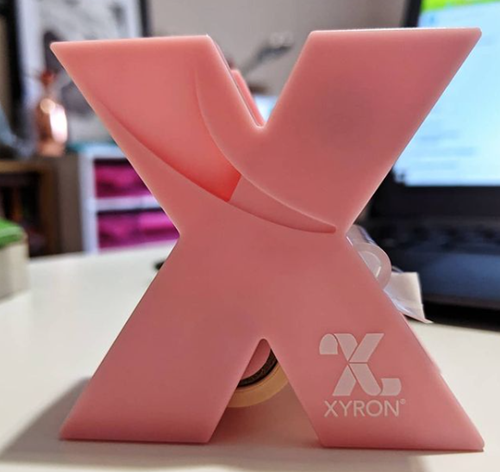 Did any of our products inspire you to create something new this month? Or would you like your project or review featured in our next "What We Love" post?  Reach out to us on Instagram or Facebook!