After being cooped up for the past year people are more than ready for summer sun and fun.     Everyone is busy planning summer vacations, pool parties, beach days, and looking forward to hosting friends and family for summertime barbecues.
Beth Kingston, blogger, DIYer, and proud military wife, posts her crafts, recipes, DIY, and decor project on her blog, The Kingston Home. She's also a craft expert on the Home Shopping Network, showcasing her favorite products and walking fellow crafters through her DIY projects step-by-step. 
Inspired by the upcoming summer season, Beth honed in on the budget-friendly and versatile pool noodle as her base for three crafting projects that say, "welcome summer." 
These projects include a cute Island Party Flamingo Wreath, Popsicle Stick Garland, and July 4th Fireworks Centerpiece. Watch her walk you through each task on her YouTube Channel.
You've been a Xyron fan for a long time! How did you initially get into crafting?  
I come from generations of creative women - so my entire childhood was filled with crafting. From holiday projects to handmade gifts, I don't ever remember a time I wasn't creating. Then shortly after I graduated college, a friend invited me to a scrapbooking class and I was hooked!
What is your favorite Xyron product?  
Ooh, that is a tricky question! I'm torn between the Xyron X150 Sticker Maker and The Creative Station. I do many big home decor projects, and The Creative Station makes everything SO easy (and no liquid glue mess), but I use the Sticker Maker for EVERYTHING!!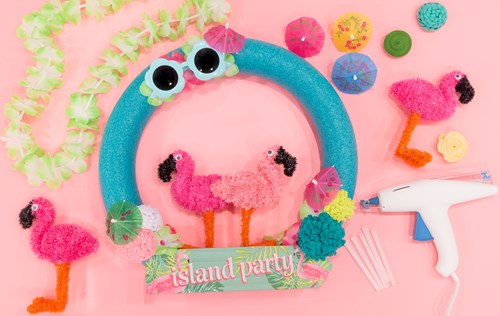 What is your top tip for refreshing home decor for the summer season?
I will paint anything anywhere at any time. A fresh coat of paint makes anything old look new again! We are a military family, so I had to find many ways to make our old furniture, frames, etc., fit our new spaces -- and paint is an inexpensive way to change things up!
We follow all of your crafting adventures in the basement of The Kingston Home. Anything new in the works that you'd like to share? 
There is always something in the works at our house! We bought our forever home a year ago, so I've been working on some HUGE renovation projects to make it our own. I also launched my brand -- Kingston Crafts -- in August on HSN, which takes up about 120 percent of my time, and I love it!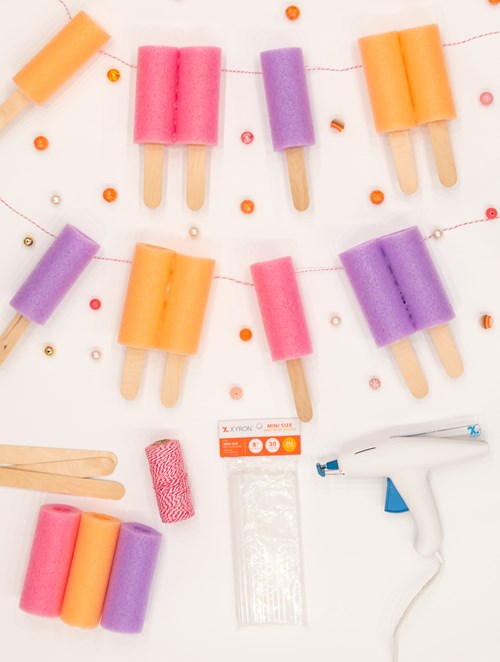 A lot of people follow you for crafting ideas. Who are some of your favorite crafters in the digital space? 
I am so fortunate to be friends with the people I admire in this industry! I could go on and on and on loving on these people! Amber Kemp-Gerstel of Damask Love is a genius, Vicki Boutin's use of color and pattern is fantastic, Tisa Jackson of This is Tisa makes me ridiculously happy. My new obsession is Josie Lewis Art. She turns paint into magic!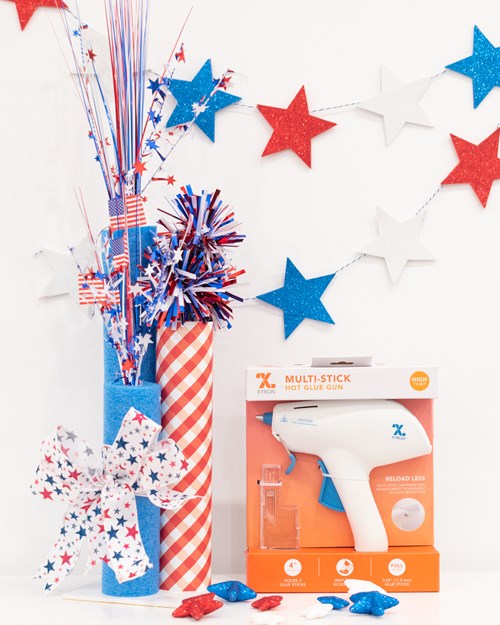 How are you planning to refresh your home decor for the summer season? Get inspired by visiting Beth's Facebook, Instagram, Pinterest, and Twitter pages, and be sure to share your finished projects with us on Facebook and Instagram!