Our crafting community members put their Xyron Sticker Makers and Xyron Creative Stations to good use this month, designing and producing original projects to adorn their homes, organize clutter, and delight someone's day. Here are a few of the highlights that caught our eye around the web this month.
Garden Hose Wreath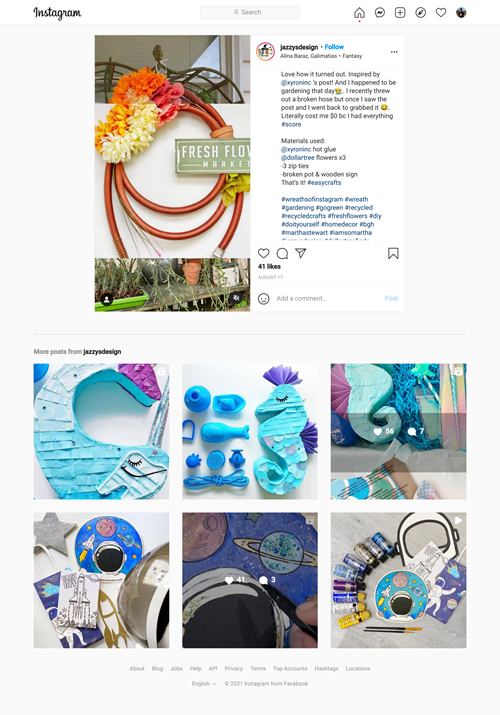 This month, Marilyn Shawe of Jazzy's Creation and Design put her Xyron Multi-Stick Glue Gun to good use. Inspired by the season and her backyard, she took a simple garden hose and crafted a unique outdoor wreath. Watch her process here. 
Smoothie Recipe Cards
Artsy momma Amanda, the author of the aptly titled blog Artsy Momma, recently refurbished her old Smoothie Recipe Cards. She used her Creative Station Lite to laminate the cards, which are perfect playthings for toddlers who can't yet read. She explains how she did it here.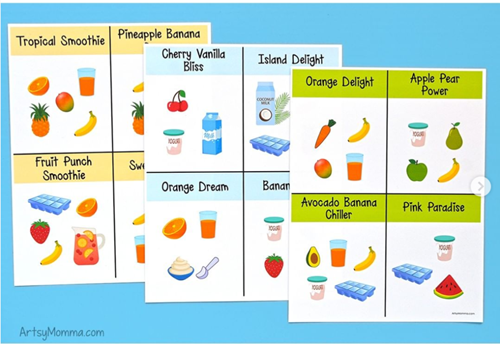 Newsweek shout-out
The Xyron team was pleased to see one of its best selling products made Newsweek's Back-To-School Upgrades list this year! The magazine lauded The Xyron X150 Sticker Maker as "ideal for making stickers for decorating notebooks, planners, lockers, etc." Read more at Newsweek and see what else is on the magazine's list of must-haves for 2021!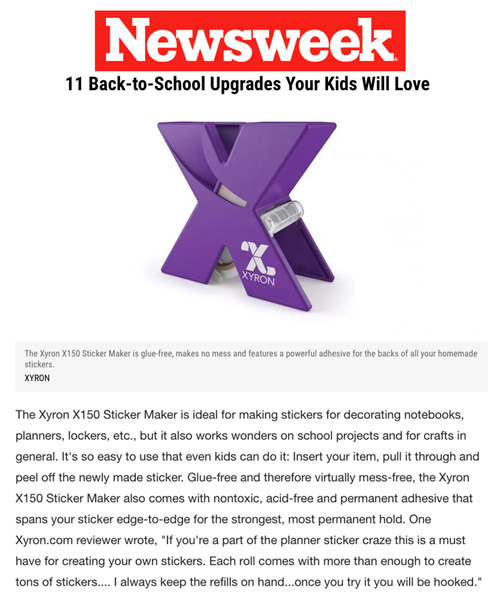 Mixed Media Hack
Crafter Christine's latest creation was recently featured on Xyron's Tip Tuesday. She used her Creative Station Lite to turn her intricate dies into stickers and then customize them while still adhering to the backing. An ideal hack for delicate cuts! View the post and more of her ink-tricate projects here.
Craft Room Showcase
Tiffany, the owner of OC Vintage Charm, recently posted pics of her cleaned-up craft room. During the re-do, she made sure to place one of her favorite products front and center -- her Xyron Creative Station! Check out her photo gallery here -- how does your creative space compare?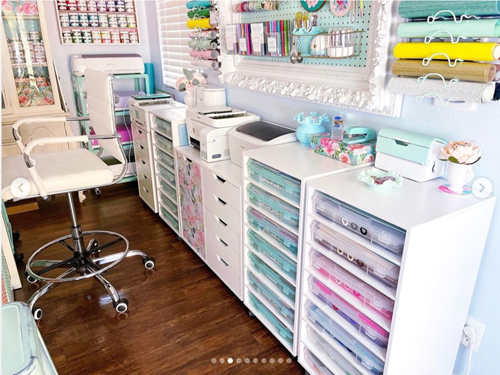 Handcrafted Cards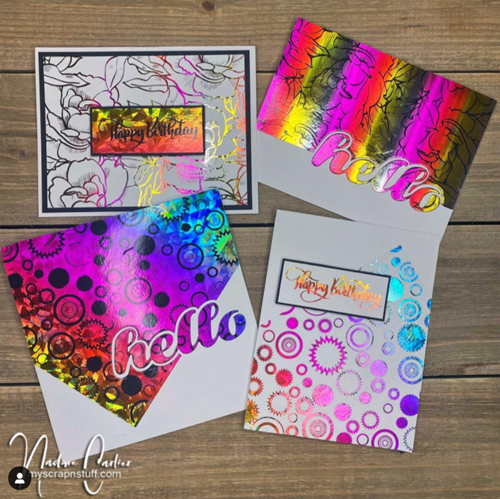 Nadine Carlier, the mind behind the craft blog MyScrappinStuff.com, is a master at making handmade cards. She used her Xyron Glaminator to adhere some festive foils to a set of cards that cover most occasions! Watch the tutorial here and start stockpiling a set of your own!
A Girl and Her Glitter BTS Gear Picks
Kristen Johnson, author of the lifestyle and crafting blog, A Girl and Her Glitter, recently shared her top picks to boost productivity this school year. Several Xyron products made the cut -- the perennially popular Xyron Create-A-Sticker, the X150 Sticker Maker, and the Xyron 3" Disposable Sticker Maker -- the perfect tools for personalizing school supplies. Watch the clip here.  
Blue Truck Fall Wreath
Erin Reed, the author of the crafting blog Erin Reed Makes, recently put her own spin on the vintage truck home decor trend. Using her Xyron Mini Hot Glue Pen, Erin easily assembled a trendy piece that perfectly segues the home from summer to fall. Watch the step-by-step tutorial here.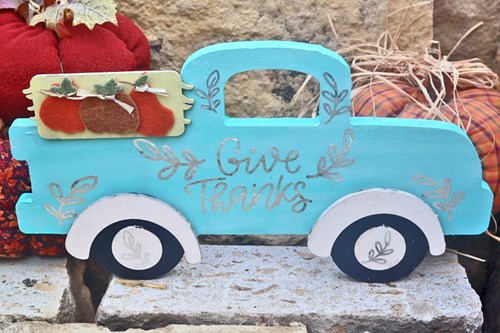 Faux Malachite Decor DIY
DIY guru Mark Montano outdoes himself again with his recent project -- faux malachite home decor designed to turn any surface into an art piece. His Xyron Creative Station did a lot of the heavy lifting on this one, and the result is stunning. Watch the entire process unfold on Instagram.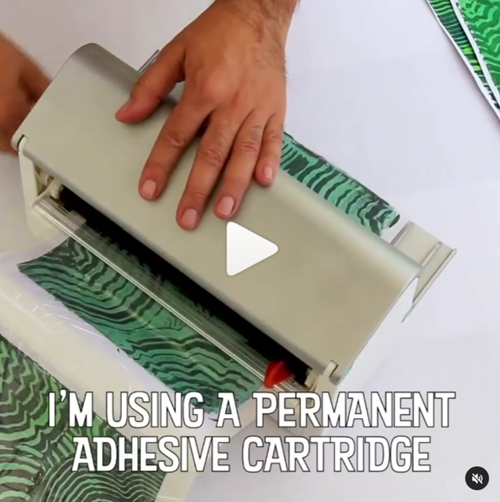 Bullet Journal
Xyron fan and relentless planner Krystal posts encouragement and fun finds on her Krystal Klear Ideas Instagram and YouTube pages. She recently shared her latest passion, bullet journaling. She credits her Xyron Mega Runner with making a good journal even better and uniquely her own. Read more about it here.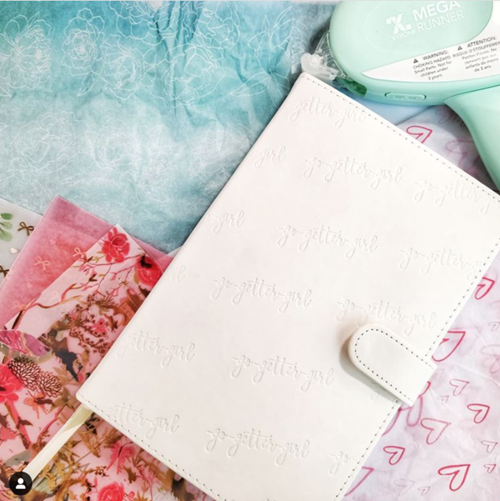 What Xyron products inspired you to create something new this month? Or would you like your project or review featured in our next "What We Love" post?  Reach out to us on  Instagram or Facebook!