Americans mind their own business. According to the Small Business Administration, around 32 million small businesses are currently operating in the U.S., and some 543,00 new businesses are started each month. Some of these businesses were born from hobbies that took hold and gained momentum in the marketplace. This month we're celebrating  some fabulous entrepreneurs from the Xyron community, who use tools like our Xyron Creative Station and Xyron Sticker Maker to fill their storefronts with inventive, handmade gifts, decor, and more. We encourage you to support their business and others like them on November 27th, Small Business Saturday.
DIY diva and event designer Kristen Johnson is no stranger to the Xyron Blog. We first featured her crafty creations from her blog A Girl and Her Glitter back in December 2020, and are thrilled to see her expand her craft blogging empire with the launch of Roo b. Co, which specializes in creating high quality decorative paper flower kits. Visit her Instagram to see some of her offerings, and read what's in store for Kristen's new enterprise below. 
What inspired you to start your business and why? 
I was inspired to start Roo b. Co paper flower kits since the first time I ever crafted a paper bloom. Previously a wedding planner, I had created a backdrop made from paper and the response was overwhelming. I was oddly good at creating these oversized paper flowers that were in high demand. It's taken a few years to get my act together but during 2020 I knew it was time to get them into production—my goal with Roo b. Co is for the customers to celebrate everything they possibly can. Each day should be celebrated!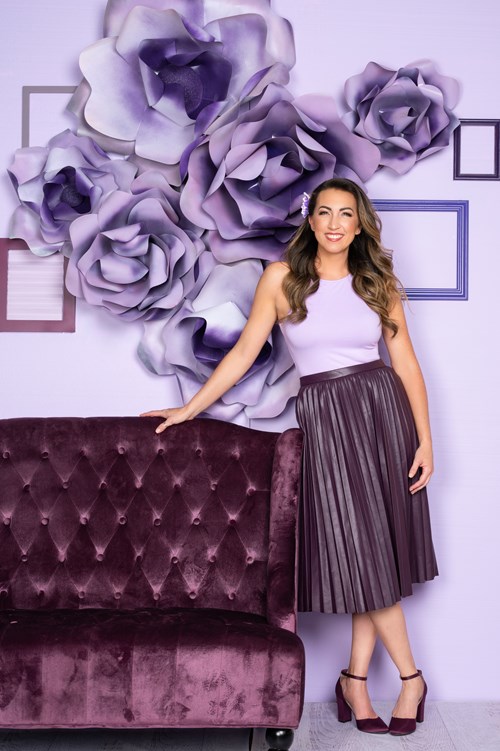 What have been the most significant challenges or hurdles you've been able to overcome? How did you overcome them?

Unexpected costs have been the most significant challenges and hurdles that I have encountered. I have overcome these obstacles by setting priorities, setting goals, and completing them before moving on to the next one.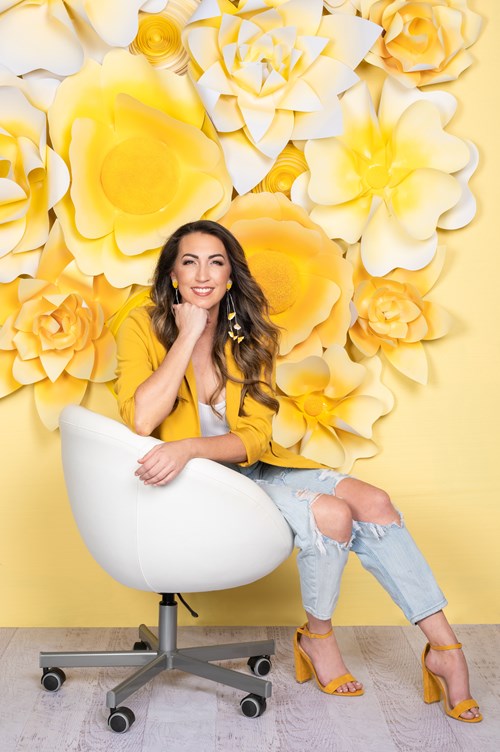 What Xyron products do you utilize for your business, and how do you use them?
I'm all about the Xyron hot glue gun collection. When I first received the Xyron Mini Multi-Stick Glue Gun, I instantly fell in love with the quality of the hot glue itself. Then I received the multi-stick collections, and these are a game-changer for my business. My paper flowers require a lot of hot glue, and I use the Xyron Multi-Stick for all of my projects.
What was the best piece of business advice you've ever received?  
Remember why you started your company. I started my company to get people out there using their hands and creating something to be proud of. Something about accomplishing a piece of art gives a sense of pride, alleviates stress, and gets you centered. 
What inspires you? What keeps you motivated to push forward?
I have many points of inspiration but I would have to say that my grandmother, Rubiko, is my biggest inspiration for my paper flower company. My husband is a close second. He believes in all of my God-given abilities and thinks I can accomplish anything I set my mind to. What keeps me motivated to push forward is the encouragement I receive when I show others my product and the result. To see others light up when presented with Roo b. Co gives me that extra push to keep going.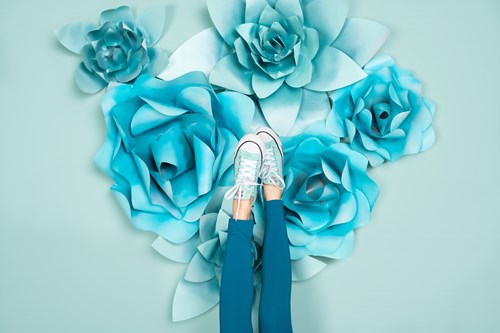 Being a business owner is hard!  What keeps you up at night?
The small things keep me up at night when being a business owner. "What about the inside packaging wraps," or "I should go ahead and get that thing into production." I know that everything has a pace, and sometimes that pace is delayed. There will always be hurdles in your path, and all you can do is remind yourself that "YOU GOT THIS."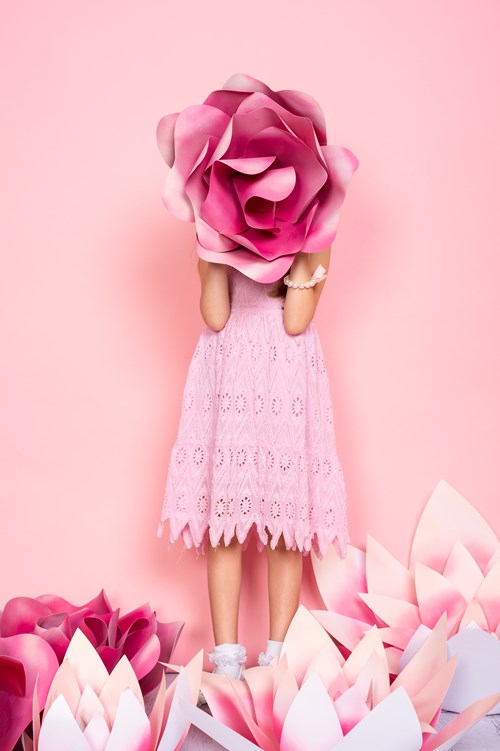 Do you have a quick "Xyron Hack" or tip for other small business owners or those looking to start their own small business?
My Xyron Hack would be to find a product that will cut down your time! As stated above, finding that Multi-Stick Glue Gun essential to my company was like winning the lottery! Cutting down the assembly time in any form will allow me to make more and faster!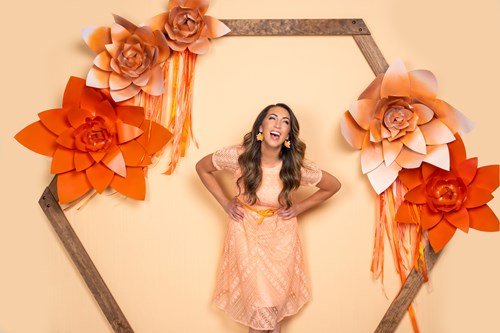 Where do you see your business going in the future?
For Roo b. Co.,  there are three other flowers to complete the "everyday" collection. Right now, we have Madison and Rose. The Lola, Jill, and Hailee will be launching soon! We will also have assembly-free leaf collections you can affix to your paper blooms right out of the box!
To support Kristen's business and be part of her Roo B Co. community, visit her website, Instagram, and Tik Tok.