If the 2020 Grinch took a bite out of our holiday budget, there are still a myriad of ways to make your home merry. All you need is your imagination, a few household items, and Xyron! 
Crafty gal and mixed-media maven Kristen Johnson, showcases her creativity on her DIY blog, A Girl and Her Glitter. A longtime fan of the Xyron Laminator, Johnson recently fired up the Xyron Mini Multi-Stick Glue Gun and the Xyron Mini Hot Glue Pen and went to work, transforming found items into festive decor.
Recent Multi-Stick Glue Gun inspired projects including ornaments made from spray painted Dollar Store broom bristles (see how-to in photos below) and natural garland constructed from palm tree leaves gathered from her yard.
The Glue Pen also prompted Kristen to create one-of-a-kind personalized wooden place cards that can be used year after year. 
What is your favorite Xyron product?
It was the Laminator, now it's the Xyron Glue Pen. What an incredible idea! It's perfect for precision gluing and allowed me to create intricate projects like the place cards.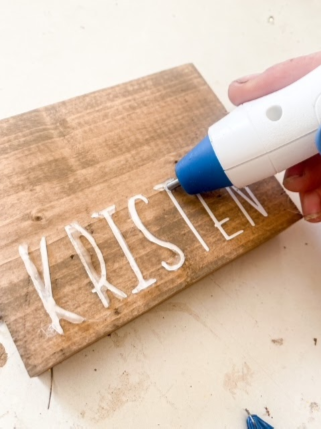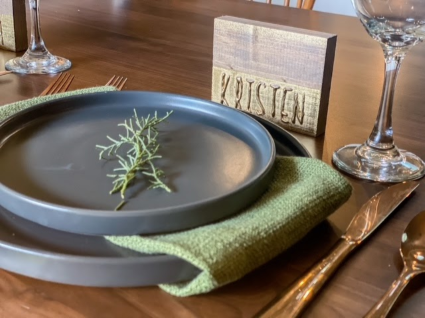 What did you like the most about using it?
The design of the Glue Pen fits comfortably in my hand, which has been a problem with all of the other glue guns I've tried. Now I'm able to get into different spots and angles. The trigger also lets me apply just the right amount of glue that I need, every time.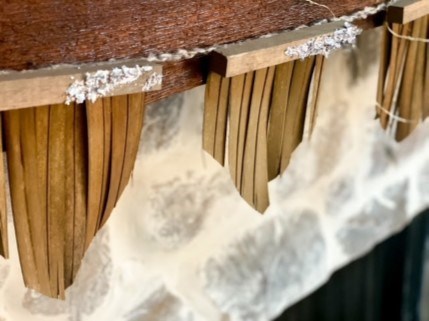 Do you have any special DIY holiday traditions?
I like to cozy up with my kids -- Luke, Madison, and Lola -- and watch a different holiday movie every night of their winter break. Popcorn is optional but hot chocolate is a must! I think a new tradition is starting this year though: keeping our cat out of my DIY tree made from dried palm leaves! 
What's your favorite gift to give?
I love to give gifts that inspire people to create something, like a DIY ornament kit or a box of ingredients to make cookies. Or something delicious like my homemade sugar cookies!
What are you going to make with Xyron next?
I think it's time to create some custom gift tags with my favorite Glue Gun Pen!
Glitter Star How-To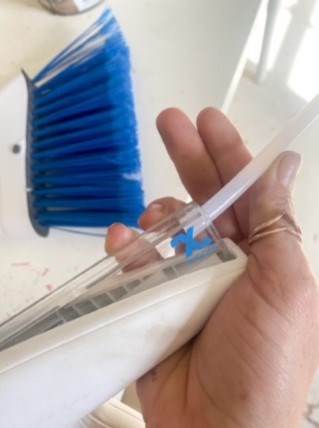 Step 1: Get a cheap bristle broom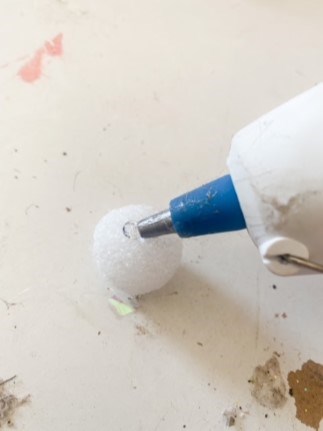 Step 2: Dab glue on a styrofoam ball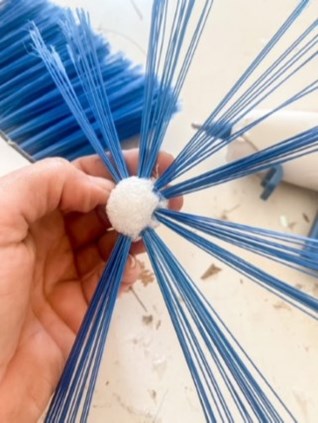 Step 3: Place small sections of broom around the ball in a star-like shape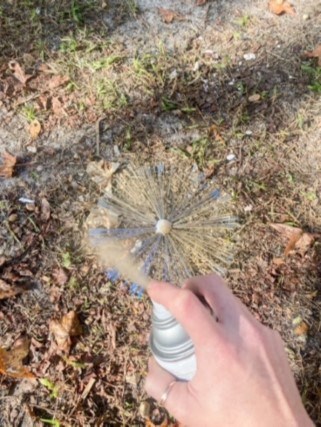 Step 4: Spray paint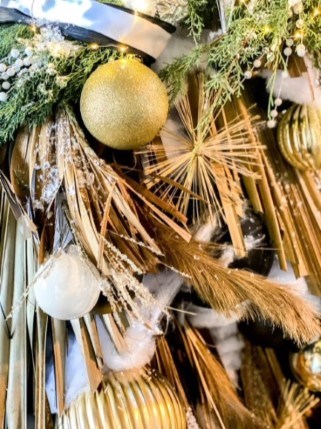 Step 5: Display anywhere!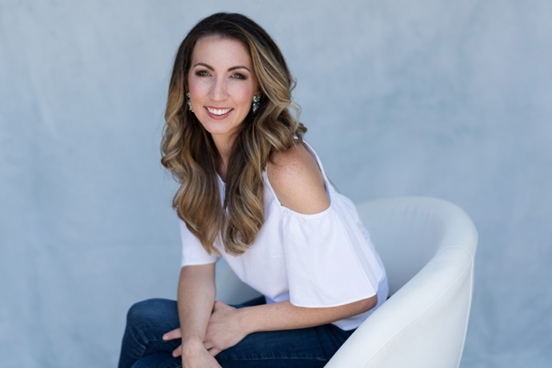 Follow Kristen's crafting adventures on Facebook, Instagram, Pinterest, and blog at www.agirlandherglitter.com. 
If, like Kristen, custom gift tags are next on your to-do list, check out this YouTube video, which demos Xyron's Sticker Maker: https://www.youtube.com/watch?v=wjOlvoFBp2U
Do you have an upcycling project you're proud of? Share your ideas and inspiration with us on Facebook!