Scroll through any social media platform, and you'll find that Modern Farmhouse is the home decor du jour. This motif is known for its warmth and simplicity using natural wood and fibers. Capitalizing on this trend, multi-media crafter and blogger Betzy Flores created a set of rope bowls made from just a handful of materials and her Xyron Full Size Multi-Stick Glue Gun. The result is simple, stylish, and a functional fit for any room in the home. 
Check out how Betzy created these adorable and affordable baskets here: 
Betzy shares her budget-friendly crafts on Instagram, Facebook, and YouTube under the brand "Amor To Create." She's also a Military Spouse and has picked up ideas and inspiration from every location she's lived (14 and counting!). She talks a bit about how she gives back to the military community below: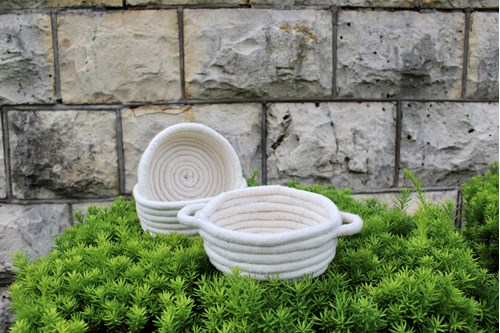 What is your favorite Xyron tool? 
It is hard to pick a favorite because I enjoy using all my Xyron Glue Guns and The Glaminator. The product I use the most is the Xyron Creative Station Lite because I can finish my crafting projects quicker. The adhesive is always reliable, and I don't have to wait until it dries to complete my projects.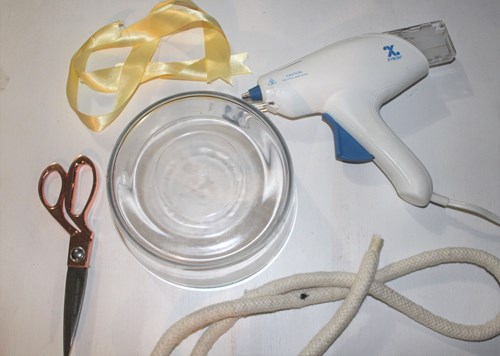 When did you get into crafting, and why? 
I resigned from my bookkeeper's job to take care of my kids years ago. A week later, I bought an embroidery machine on the Home Shopping Network to build an online store. I started my business by creating items for friends and family. Later on, I began to teach crafting classes for kids. That ignited my passion for teaching and creating process videos on social media.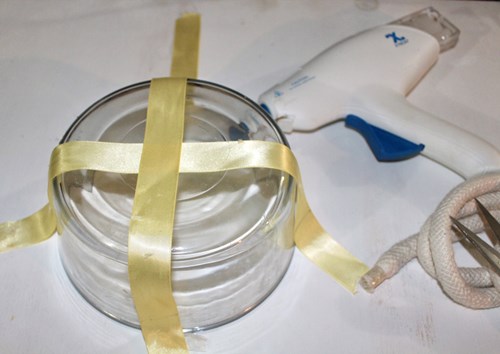 You do a lot of different types of crafts. What is your favorite medium?
I enjoy working with fabric, paper, stencils, paint, acrylic, glass, and wood. My favorite mediums are paper and wood crafts when creating home décor because my imagination and creativity expand beyond limits. My latest crafting passion is laser engraved gifts for family and friends and wrapping them up in creative ways.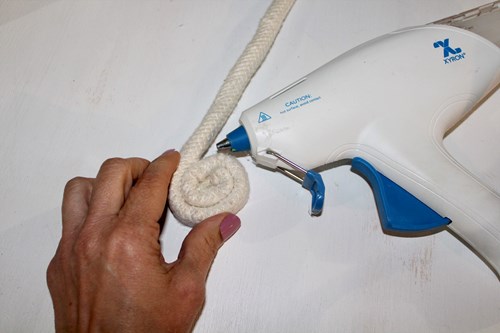 What inspires your crafts? 
My inspiration comes from friends, family, and neighbors. I volunteer as an advisor to spouses of our military unit and create different gifts as a token of appreciation for everyone who takes the time to support our community. The military community includes diverse people with different tastes who all enjoy personalized gifts -- and I enjoy creating something unique for each person.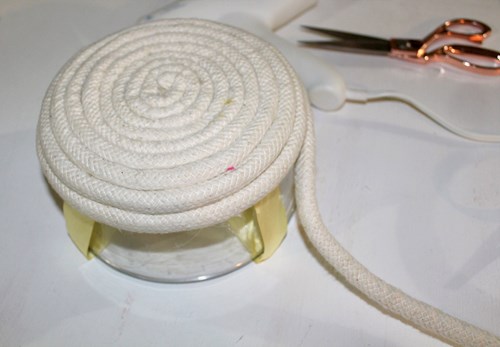 As a military wife, you've moved quite a bit! You probably have the "craft organization" thing down pat. Do you have any good tips that you can pass along? 
I give away and donate items that I no longer use to reduce clutter. Doing this makes me feel happy because it allows me to give things to someone that will take advantage of a crafting tool I no longer use while helping me stay organized. Donating items makes me think of Toy Story because, like our favorite toys from our childhood, crafting tools are meant to be used and bring us joy. Finally, I save the boxes and padding of all my crafting machines. Keeping the original boxes has helped my devices survive more than five moves overseas.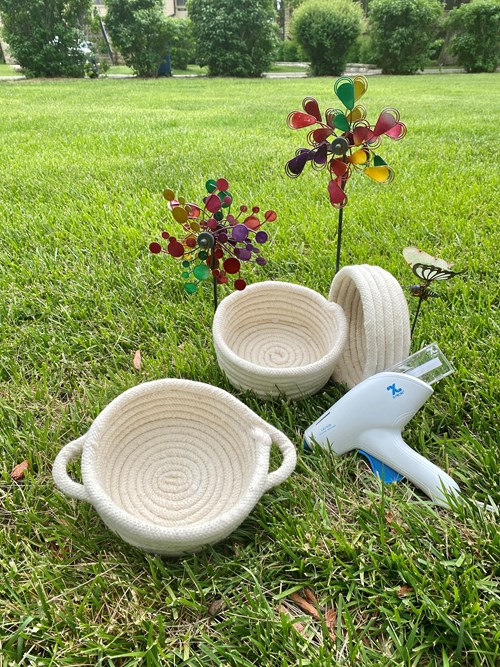 What are you going to make next with Xyron? 
I have two projects that I will be working on soon. The first project will be a personalized tic-tac-toe that will use clear, flat marbles. The second project will be fun photo fridge magnets that will utilize the Xyron Mini Hot Glue Gun Pen.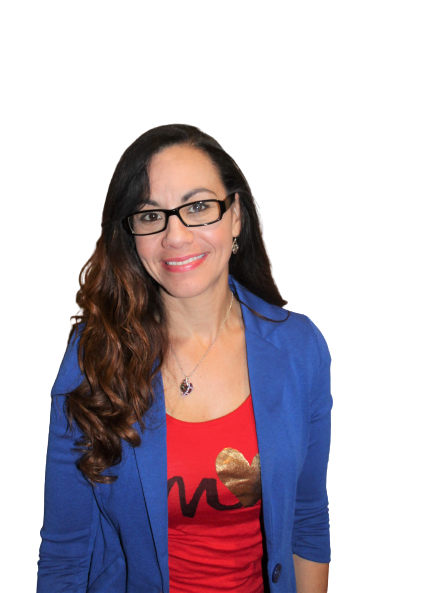 Have you created storage containers, boxes, or baskets using Xyron products? Share your finished projects on our Facebook and Instagram. You can also find us on Twitter, Pinterest, and YouTube for more DIY ideas!