4 MODELS
Pen Style, Mini, Multi-Stick, and Mini Multi-Stick
Xyron has you covered for every crafting situation! Our unique Multi-Stick Glue Guns are the workhorses you'll need to take on your most challenging projects, and the Mini Hot Glue Pen is perfect for your most detailed, intricate work. Whether you're an at-home hobbyist or a professional Etsy mogul, invest in a durable, high quality Xyron Glue Gun and let your crafty creativity flow!
Xyron Glue Guns work with 4" glue sticks, and our Multi-Stick Glue Guns are designed to hold up to 3 glue sticks at a time, so that you don't run out during long projects.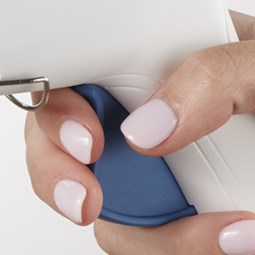 Ergonomic Grip
Light weight glue guns with comfort grip and trigger feed reduces stress while crafting.

Protective Nozzle
Silicone coated nozzle ensures your safety while using it. It also helps with accuracty in detailed projects.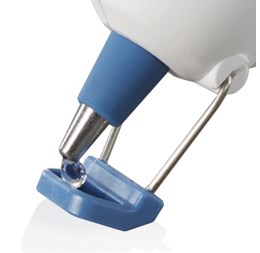 Stable Design
Kickstand and winged stand allows glue guns to sit securely on a flat surface. Drip tray kickstand catches lingering glue to prevent mess.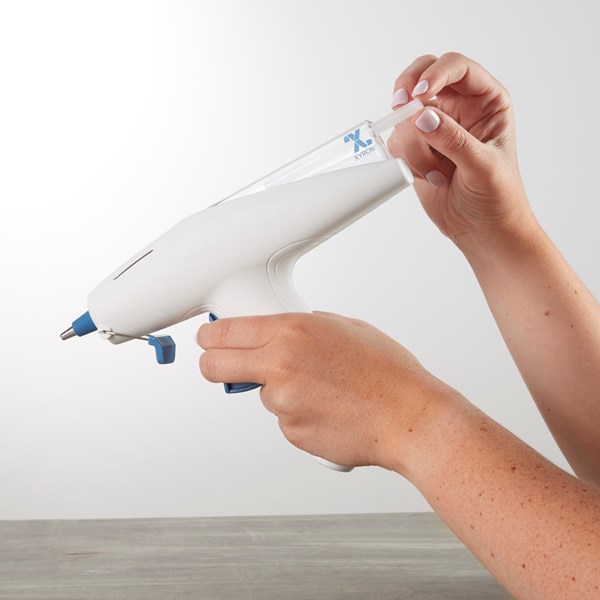 Unique Multi-Stick Cartridge
Keep crafting through long projects and save time by not having to stop for refills with this unique multi-stick cartridge. It uses innovative advacement technology to feed glue sticks right into the barrel. Cartridge holds up to three 4" glue sticks.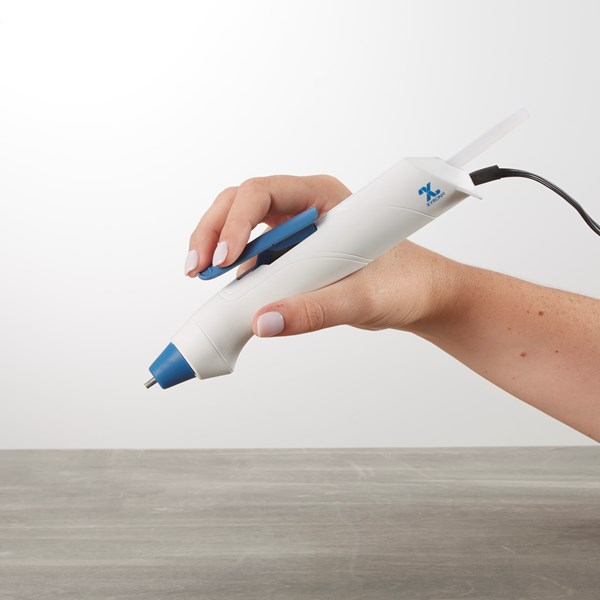 Pen-Like Control
Lightweight and ergonomic to keep you comfortable while crafting. The top-mounted trigger allows controlled glue dispensing for small, embellishments and intricate projects.