Our crafting community members put their Xyron Sticker Makers and Xyron Creative Stations to good use this month, designing and producing original projects to adorn their homes, organize clutter, and delight someone's day. Here are a few of the highlights that caught our eye around the web this month.
Last chance to enter the Xyron's Back To School Giveaway!
Have you entered to win our Back To School prize package yet? It's the perfect way to round out your school supply list and is worth over $800! The deadline to enter is midnight, September 30th! This giveaway is open to U.S. residents aged 18 and over. Visit the giveaway page to enter and for complete contest rules and regulations.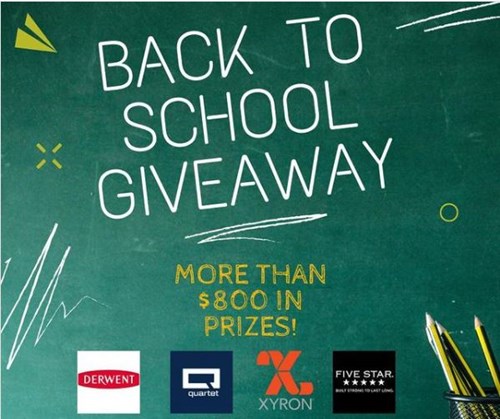 Pumpkin Pinatas
Oregon mom and crafter Marilyn of Jazzy's Creation and Design used her Xyron Mega Runner to create these cuties to delight all the ghouls and boos that stop by your door this Halloween Eve -- mini pumpkin pinatas! Stuff them with stickers, stamps, school supplies, and other treats as a fun candy alternative! Visit Instagram for details!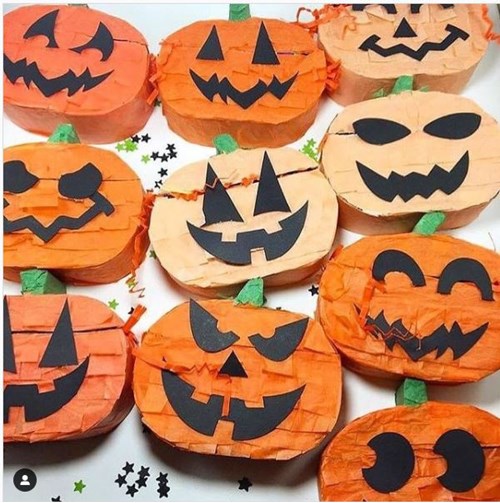 Embossed Powder Sign
The creative mind behind the crafting blog My Scrap 'N Stuff, Nadine Carlier, came up with a truly unique handcrafted sign using embossing powder and the Xyron Creative Station Lite. Watch the process and start dreaming up your own handcrafted project for Fall!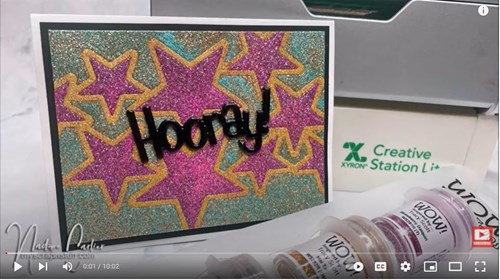 Granny Punk 
Wonder Twins, activate! Chicago-based art teacher and artist Jacquelyn Curtis, a.k.a. Granny Punk, melded her love of vintage pop culture and crafting by transforming these images of the iconic teen superheroes into stickers. If her idea gives you a burst of nostalgia and a spark of inspiration, it's time to break out your Xyron Sticker Maker and unleash your creative superpowers!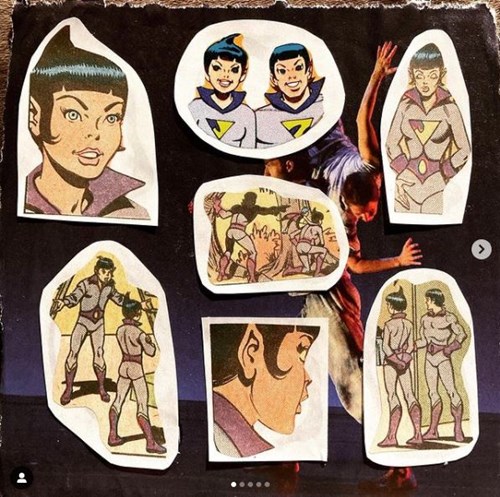 Scare-dy Cat Earrings
Kathy Cano-Murillo, the Crafty Chica, used the precision tip of her Xyron Mini Hot Glue Pen to design these one-of-a-kind black cat earrings, as well as a few other Halloween-themed designs. Have you tried drawing with your Xyron Glue Pens yet? Why not give it a whirl? Watch the process from beginning to end.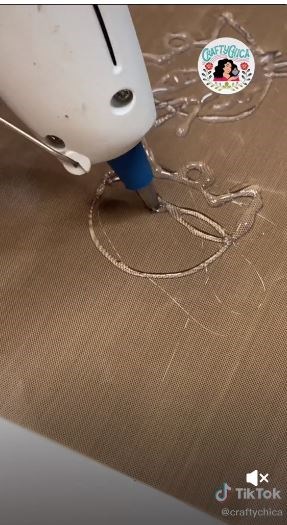 Paper Flowers
Crafter and business-owner Kimmie of Kimmi's Creative Touch specializes in creating handmade personalized paper party decor. She recently used cardstock, a quilting tool, and her Xyron Mini Hot Glue Pen to put together this vibrant flower. Watch the video on Instagram.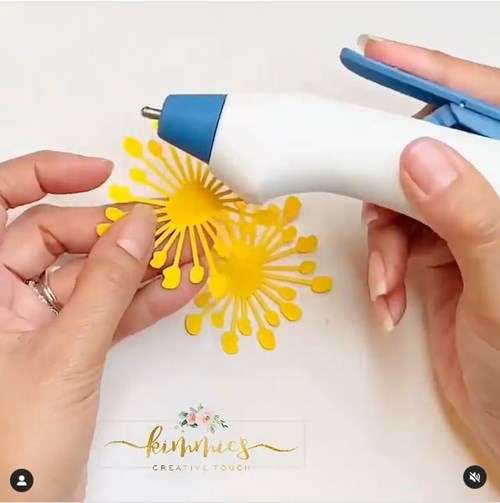 Seasonal handmade card
The Xyron Mini Hot Glue Pen is getting a lot of love this month! Mitsyana Wright, author of the craft blog Up On Tippytoes, used hers to assemble a Fall-themed card kit -- a perfect gift to usher in the new season. See the final result here, and scroll through the gallery to see her other creations!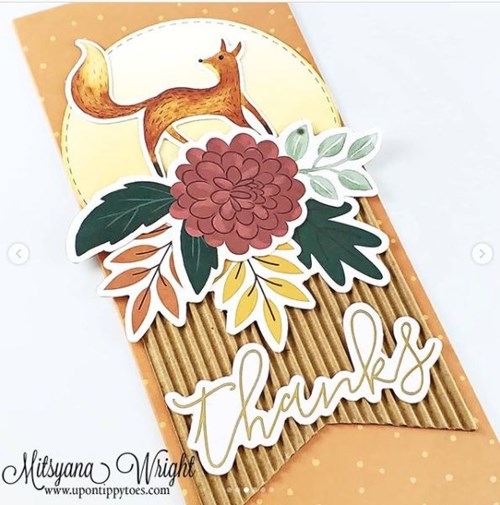 Fall Papercrafted Home Decor
The Fall Season also stirred a spirit of thanks in Sue Eldred, author of Sue's Creative Workshop crafting blog. She used her Xyron Create-A-Sticker Mini for her latest home decor project, displaying an upcycled 90's-era frame. See the project in process, and get the details and instructions.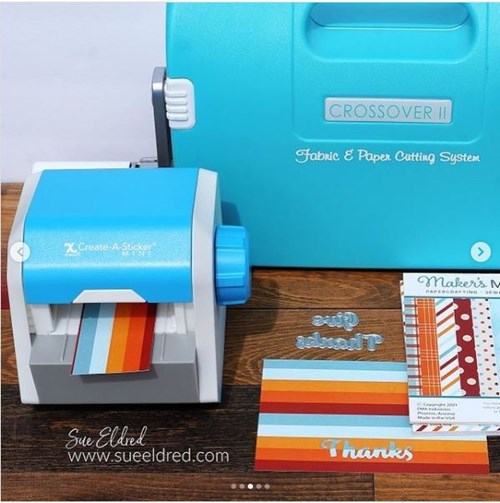 Craft Tool Organizer
Tiffany, the owner of OC Vintage Charm, recently showcased her enviable collection of craft tools, including her Xyron Refillable Sticker Maker. She formatted a powder-blue pegboard with an ornate, distressed wooden frame and assembled her most often-used items so that they're within easy reach. Visit Instagram for a closer look.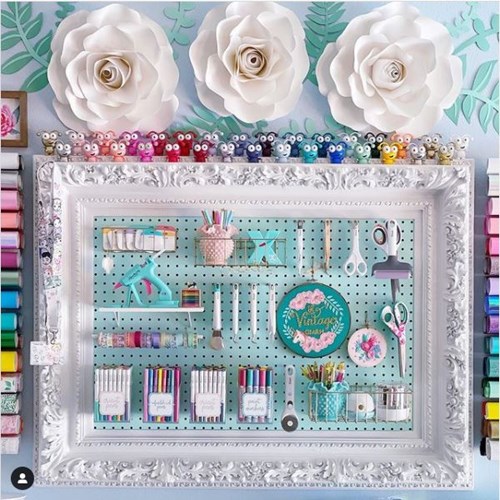 Boo Frame
According to Pamme Jo Bray, the craft blogger at A Girl With Flair, it's never too early to get into the Halloween spirit. To create this Boo frame, Pamme Jo employed a host of Xyron products, such as the Xyron Creative Station, the Xyron Giftwrap Bundle and the Xyron Mini Hot Glue Pen. The result is a truly unique piece that brings just the right amount of spookiness to your home decor. View the details here.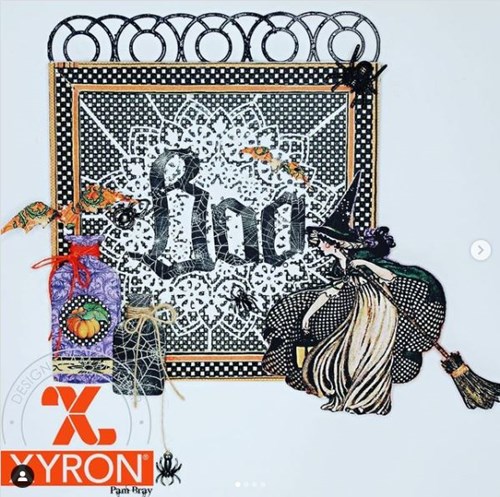 What Xyron products inspired you to create something new this month? Or would you like your project or review featured in our next "What We Love" post?  Reach out to us on  Instagram or Facebook!