Welcome to the February edition of "What We Love,"  a monthly roundup of ideas, inspiration, tutorials, tips, and tricks dreamed up by our ever-inventive Xyron community.  Bookmark the ideas that excite you, discover new crafters and experts, and see what others are saying about Xyron! 
Here are a few of our favorite February highlights from around the web using Xyron products to create gifts, home decor, party items, and more! 
Scrabble Wall Board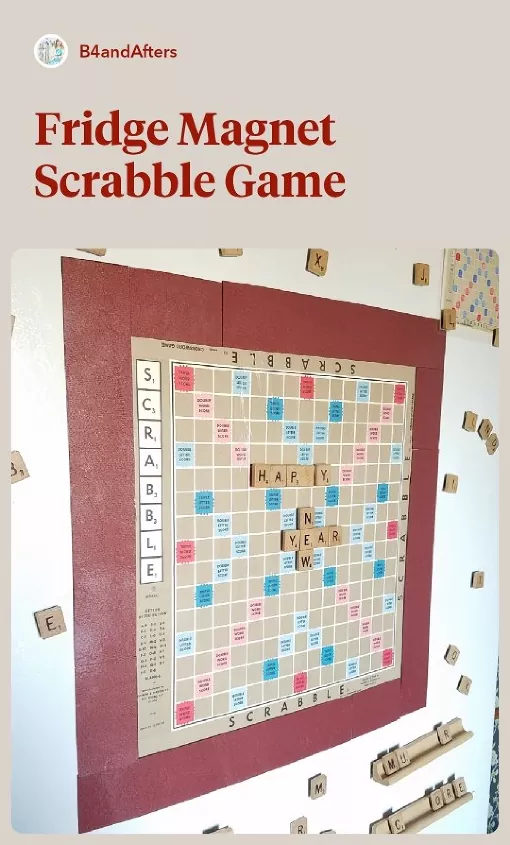 Avid crafter and Scrabble enthusiast (she even owns a French version!) Liberty Brammer posted a Fridge Magnet Scrabble Board Game on DIY site Hometalk. Liberty used the Xyron Creative Station Lite, magnets, and repurposed Scrabble tiles collected from garage sales to create a game that can be played by any passing snack-seeker. It also doubles as a message board! 
Rainbow Cloud Wall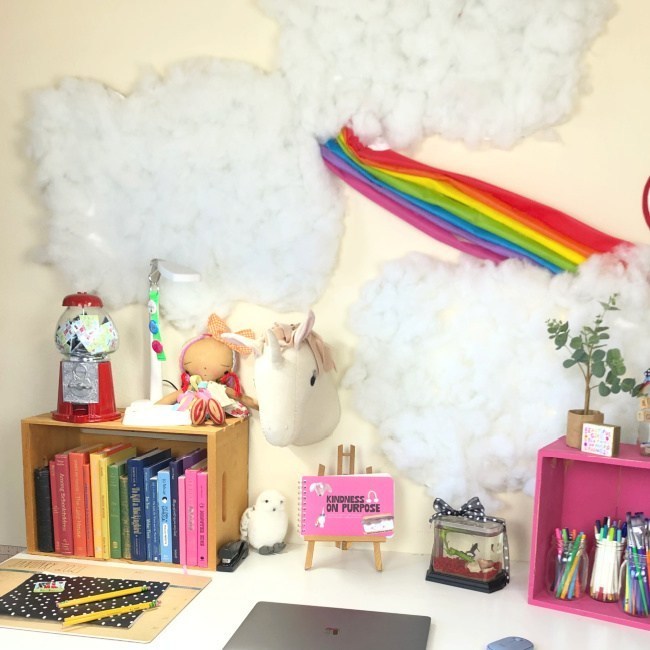 Laura Kelly is an artist and creator who showcases her crafts on the blog Me and My Inklings. She used Foam Board, Poly-Fil, Xyron's Multi-Stick Glue Gun, pipe cleaners, markers and more to come up with a dreamy design for a child's room. "Having a cloud ceiling and walls are all the rage right now," she writes. "I think this is because they create a sense of magic and wonder in a room."
Cloud Light DIY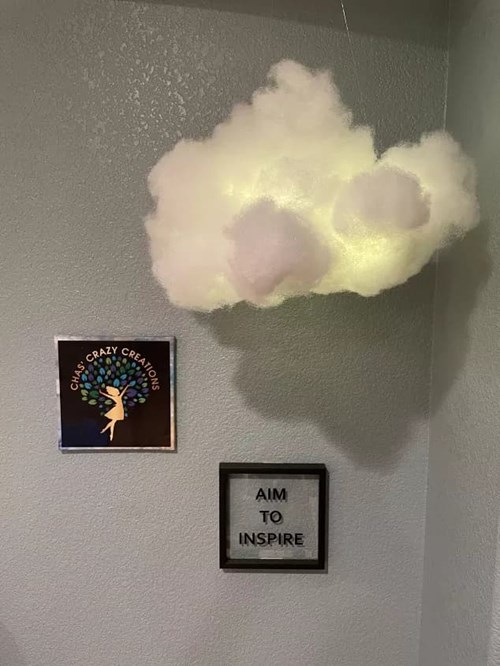 Chas, self-described "crazy creator" and owner of the blog Chas Crazy Creations, fell in love with a hanging cloud in a decor store, but the affair was quick-lived after she saw the $1,300 price tag. So she came up with a cost-effective way to recreate an equally appealing version for a fraction of the retail price using Dollar Store materials and the Xyron Mini Hot Glue Gun. The end result is truly eye-catching, and looks amazing both day and night!
Gumball Machine Cards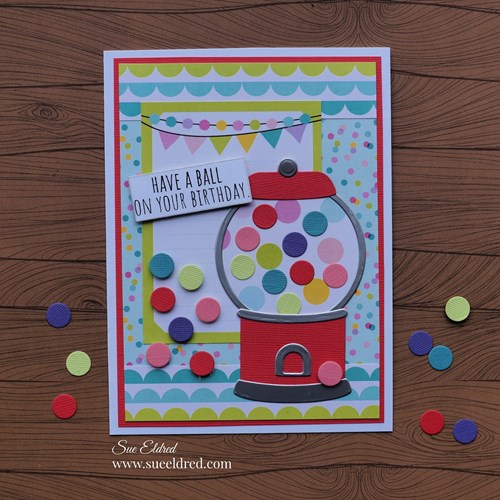 Sue Eldred, the creative mind behind Sue's Creative Workshop crafting blog, knows a thing or two about kids, cards, and candy. Specifically, kids love cards, they love candy, and they love getting their candy from a gumball machine. With the help of the Xyron Create-A-Sticker Mini, 
she was able to create a unique card that appeals to anyone with a sweet tooth. 
Valentine's Three-Tiered Stand
Sonja Bakoni of Sugar Bean Creative Designs used an arsenal of Xyron products to produce her one-of-a-kind Valentine's themed tiered stand. She used the Xyron Mini Hot Glue Pen to create a tiny banner with hearts, then used the Xyron Tape Runner and the X150 Refillable Sticker Maker to create a mini mailbox. The Xyron Creative Station helped her put the final touches on the larger project elements. The result is perfect for the holiday.
Hanging Hearts Decor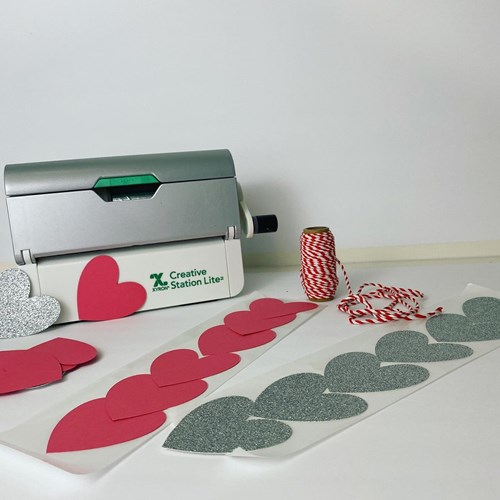 Betzy of Betzy's Designs made sure to spread the love on her Facebook page by detailing her step-by-step process to craft these simple but stylish decorative hearts for the holiday. To create the hanging hearts, she pulled out her Xyron Creative Station Lite and got to work, decking out her dwelling with all things Valentine!
'Just Because' Card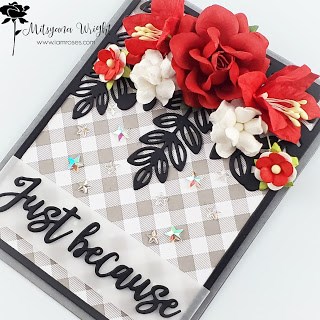 Crafter Mitsyana offers a detailed tutorial on how to create a card that is perfect for Valentine's but can honestly be given to anyone who needs a pick-me-up. Using the Xyron Creative Station, Mega Runner, and Mini Hot Glue Pen, Mitsyana managed to produce a 'Just Because' card adorned with lush paper flowers that are sure to brighten anyone's day. "Adding roses to everyday projects like this can instantly turn your card from 'awww' to 'whoa!'" she writes. We agree.
She walks you through how she did it. 
Felt Flower Pouch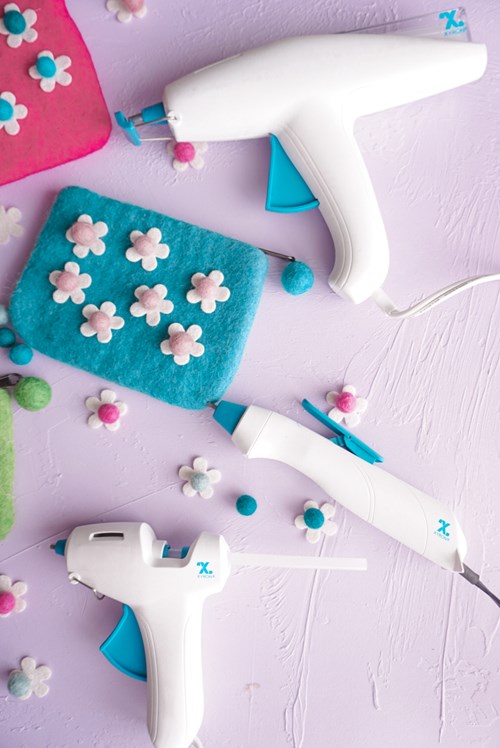 Crafter, baker, and blogger Lindsay Fekitoa of See Lindsay came up with a cute way to upcycle old cosmetic or pencil pouches, pulling out her Xyron Glue Guns to ensure her designs were on point. She used the Multi-Stick Glue Gun to apply the felt daisies and the Mini Hot Glue Pen to affix the felt pompoms on top. "The reason why I love the Xyron brand of glue guns is the kickstand, the way it feels in my hand, and the ability to get fine details just as much as I can with the Xyron Mini Hot Glue Pen," she wrote. 
See what else she has to say about the craft, and Xyron.
Did any of our products inspire you to create something new this month? Or would you like your project or review featured in our next "What We Love" post?  Share in the comments below or reach out to us on Instagram or Facebook!