Nadine Carlier is many things -- a blogger, scrapbooker, card-maker, video creator, and businesswoman. She's also the proud owner of three cats and three dogs who recently inspired her to develop a paw-fect gift idea -- a personalized picture frame made from real doggie treats. Nadine shares her process and the products used, including the Xyron Glaminator and Xyron' Glue Gun, on her site, MyScrapNStuff.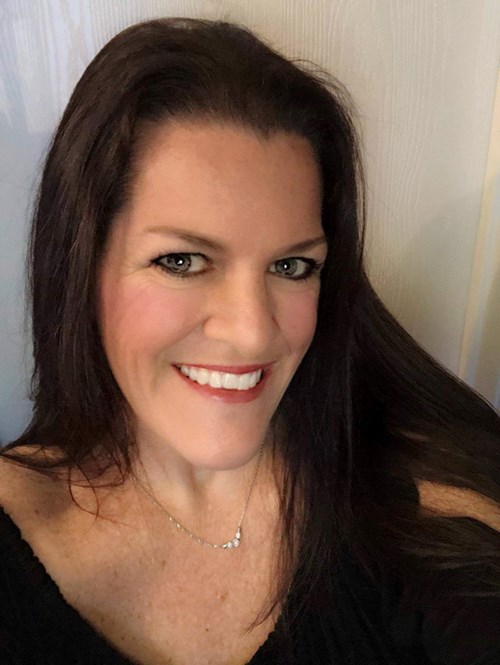 How did you come up with the idea for this pet-themed frame?  What Xyron products did you use to create it?

I love this photo of my dog Cocoa and have wanted to frame it for a while now. Cocoa loves treats, so what better thing to use than her favorite treat to decorate the frame with. I used my Xyron Mini Multi-Stick Glue Gun to adhere the treats around the frame. I then used a sheet of toner paper and cut it into a mat to fit around the photo. Then I ran the mat through my Glaminator with some copper transfer foil to give the mat a metallic look.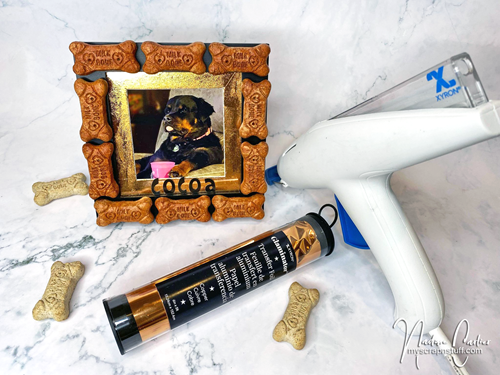 What inspires you most when crafting?
I come up with great ideas all the time when I am not crafting, but for some reason, once I sit down to create, my mind goes blank. When that happens, I just randomly pull items out in my craft room until something inspires me, which something almost always does.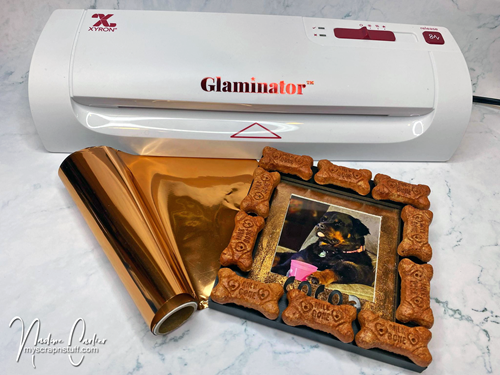 What advice do you have for first-time card makers and scrapbookers? 
I tend to be a perfectionist, and where I may see flaws in the things I create, others do not see it. It took me a long time to realize there are no mistakes in crafting and that there is nothing that an extra embellishment can't hide. I wish I knew not to be so hard on myself and not compare my projects to anyone else's.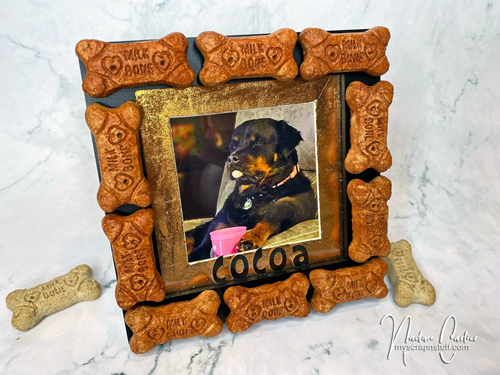 What will you make with Xyron next? 
I am actually in the middle of making an Autumn wreath using my Xyron Mini Multi-Stick Glue Gun. This is my first time using this glue gun while making a wreath and what a time saver! I don't have to stop every few minutes to add a new glue stick. I am also usually always creating cards using my Xyron Mega Runner.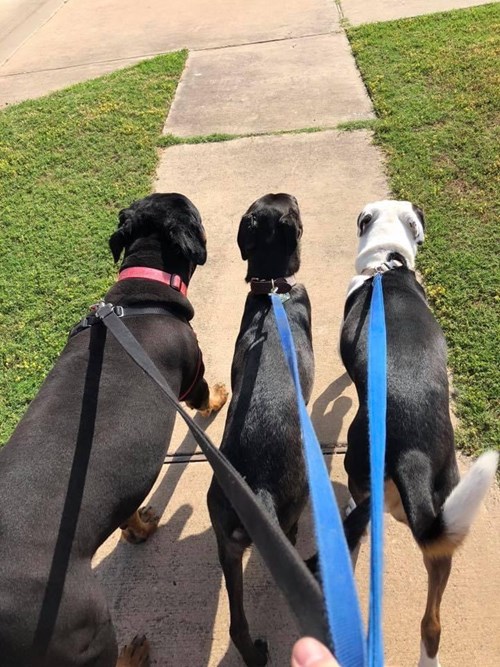 Tell us about your adorable pup, Cocoa!  Do you have any other pets?
Cocoa is our 7-year-old 100 lb. Rottweiler thinks she is a small lap dog. She has no idea that she is huge! Even though we have two other pups (Bubbles & Beau) and three cats (Tigger, Jax & Reese), I wanted to do a special framed photo of her since she is our oldest pup and also because we just recently found out that she has a tumor in one of her eyes so she has to have surgery to remove the eye. She has already lost her eyesight in that eye so that it won't make a difference for her, and she is still just as happy as ever. Of course, she will be just as cute with only one eye! She will just look like she is constantly winking at us. ;)
Nadine posts her handmade creations, including the Autumn Wreath mentioned above, on her Facebook, YouTube, Instagram, and Pinterest pages. 
What projects have you dreamed up to celebrate a furry friend? Share your ideas and inspiration with us on our Facebook and Instagram pages! You can also connect with us on Pinterest, Twitter, and YouTube!