Based on the National Retail Federation's annual consumer spending survey, Americans plan to spend about $1000 on holiday cheer, most of which will be spent on gifts for family, friends, and co-workers. Whether you buy online or shop at the mall, the result is still the same -- a bunch of boring, brown boxes that need a festive fix-up. This year, why not bypass the bag and tissue paper, cue up the Perry Como, and throw a wrapping party with a few of your crafty cohorts and Xyron!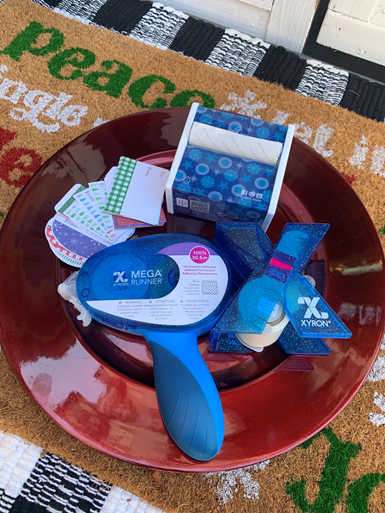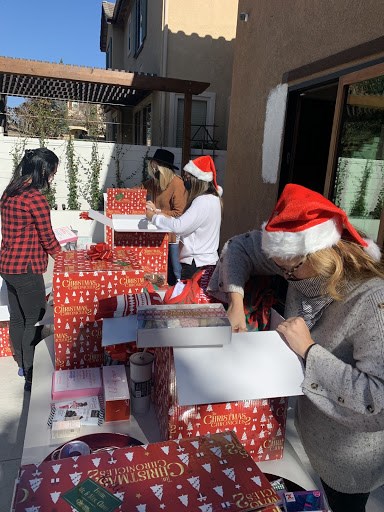 In November, Mei Ling and Kelli, friends and founders of the popular mommy blog, Family Entourage, did just that. With the help of the Xyron Mega Runner, Glaminator, and Creative Station, the pair produced lovingly and thoughtfully wrapped gifts that rivaled department store professionals, and saving time and money in the process.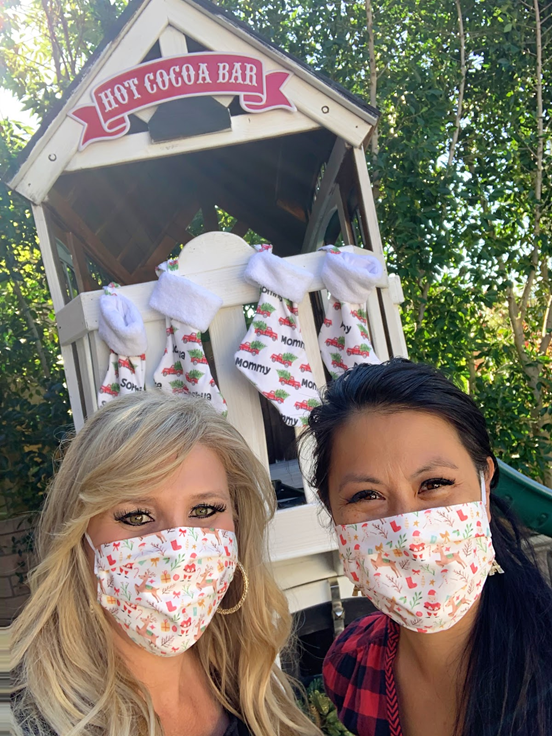 Fans flock to Kelli and Mei's site, for glimpses into celebrity family life, parenting styles, schooling and vacation spots, party planning, and more. Family is the focus for these two, and both trust Xyron products to create holiday keepsakes that can be displayed year after year. 
What is your favorite Xyron product?
Mei: I love the Xyron Creative Station for laminating kids' art projects and turning them into ornaments or keepsakes. We're homeschooling this year, so the laminator has especially been helpful in creating reusable worksheets that we can use with dry-erase markers. 
A close second has to be the Xyron Mega Runner for wrapping and crafting. I shared on our blog how I am terrible at wrapping, everyone lovingly makes fun of my wrapping failures. But the Mega Runner makes it so easy and I felt like a professional gift wrapper with it.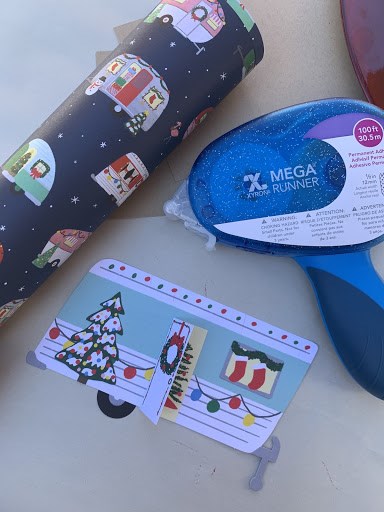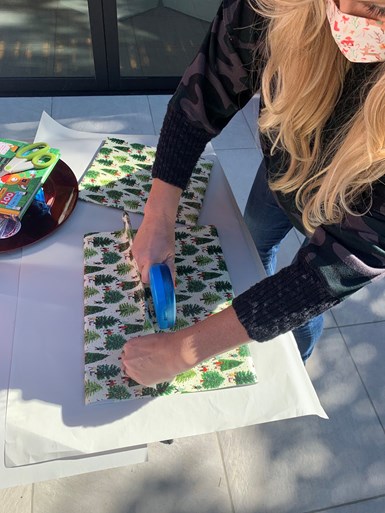 Kelli: I love metallics so the Glaminator is definitely a favorite! The thought of adding shimmer to my projects excited me but I was intimidated. I love to craft, but this seemed next-level. So once I committed, I couldn't help but laugh because the Glaminator is seriously so incredibly easy to use. Literally, a couple of steps and projects go from fine to fabulous!
What did you like most about the Mega Runner? 
Mei: When I used it to wrap gifts, I could easily tape the paper. It made for clean lines and folds, which helped the wrapping look like when you get it wrapped at the mall!
What did you like most about the Glaminator?
Kelli: While I usually stick to the golds, I love that there are so many metallic colors to choose from. It takes my projects up a notch in professionalism and when I use it on items for others, in a subtle way I feel like it reinforces how much I care. Without saying anything, it communicates that I spent a little more time on the details because you are treasured.
Do you have any special DIY holiday traditions?
Mei: We love making DIY Christmas ornaments. It could be taking a picture of the kids and making it into an elf ornament or using their handprints to create a reindeer or heart. My hope is that when my children get married I can give them each a box of keepsake ornaments that they can look back on and remember some of the fun memories that we had over the years. It's also fun to look at each ornament as we hang them each year and see how much they have grown.
Kelli: Most of our Christmas traditions are centered around baking, movies, and keeping our faith at the forefront. 
That being said, this year I'm planning a DIY project to support our tradition of singing our favorite Christmas carols. We usually get together with the same small group of families (although quarantine will probably keep our family solo) so by using my Creative Station and laminating the lyrics, adding embellishments, plus metallics, I can make a beautiful keepsake songbook!
What's your favorite gift to give?
Mei: My favorite types of gifts to give are those that have some type of special meaning. I love incorporating photos when I can. To me, it is the thought and time that I put into the gift that shows the person how much I love them.
Kelli: I like to give the unexpected but desired. It's difficult, takes time, and doesn't happen that often, but when it does, it's fulfilling and magical for all!
What are you going to make with Xyron next?
Mei: I can't wait to take my crafting to the next level with the Glaminator. I think I'll try and have the kids help me design a banner for their Cocoa Chateau.
Kelli: It's present wrapping time so let's just say the Mega Runner and I are going to be inseparable for the next few weeks! I avoid gift bags if I can and always opt for wrapping because it gives me so much joy to see the kids rip through paper!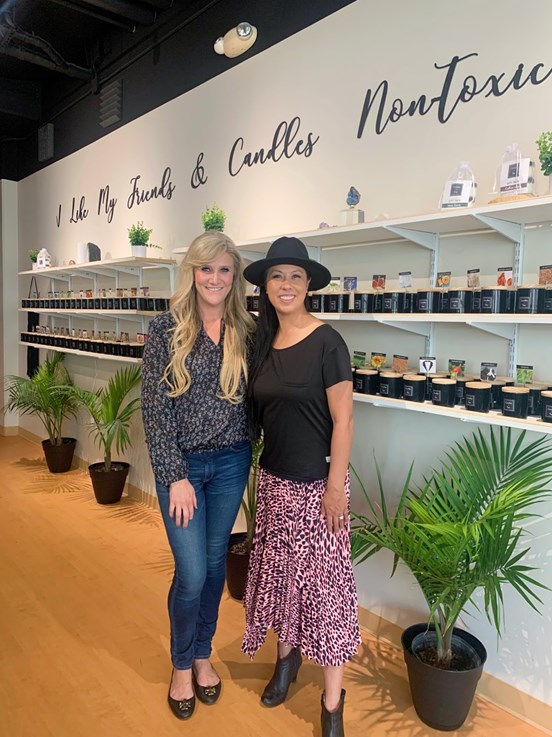 To learn more about Mei and Kelli's holiday traditions, crafting inspo and gift guides, follow their Instagram, Facebook, Pinterest, YouTube, Twitter, and blog at www.familyentourage.com. 
For a quick demo on how to create those crisp corners Mei mentioned, check out this YouTube video: https://www.youtube.com/watch?v=RpB5_XYoYhk&list=PL1B340798F9862C16&index=2
And that's a wrap!