Pack This Travel Crafting Kit With your Xyron Sticker Maker and Xyron Creative Station, to create captivating summer vacation keepsakes!
Long summer days give kids plenty of time to dream up ideas and hone their creativity. If you have a vacation planned, on-the-go craft kits are a great way to inspire kids during long car trips, rained-out beach days, and wi-fi-free campsites. Laura Kelly, licensed doodle artist, author, illustrator, and fervent fan of Xyron's Xyron Refillable Sticker Maker and Xyron Creative Station, posts her projects on the blog Me and My Inklings. She recently used Xyron's Click N' Store Box to house her "Camping/Travel Crafting Kit for Kids."  One kit includes three projects -- Painted Kindness Rocks, Hemp Cord GodsEye, and Watercolor Handmade Stickers. Read on to learn how Laura incorporates crafting into her family's life and how Xyron helps her craft her ideas into reality!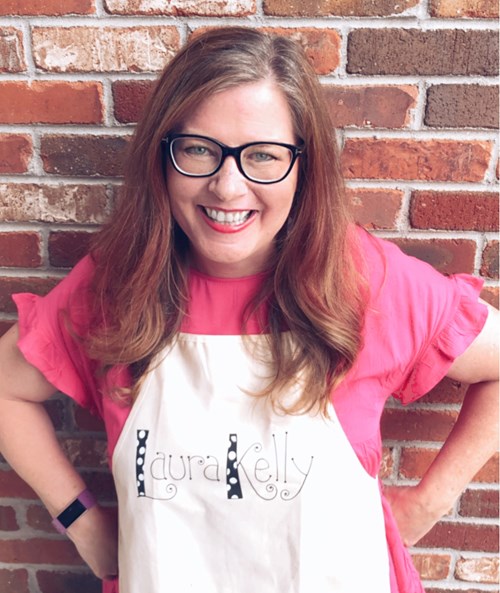 As a Girl Scout Leader, what are your favorite types of projects to do with the girls?   What was your favorite badge when you were a Girl Scout?
We love to do service projects best -- making cards for the Ronald McDonald House, hygiene kits for the shelters, and goody bags for the Children's Hospital. As a Girl Scout, camping crafts were my favorite. We used to stitch by the campfire on camping trips. I also loved sewing and was really proud to earn the sewing badge when I made my first pillow. I was lucky to have a dedicated, loving, and fun leader.  My dad also supported my troop and went on all the adventures.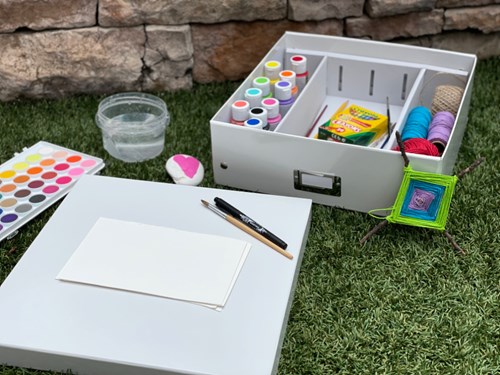 What is your favorite Xyron product in your studio?  
I love the Creative Station best. I love that it helps give my doodles new life as stickers, magnets, bookmarks, and all the things. It is so fun to use it for making magnets, stickers, and laminating things too.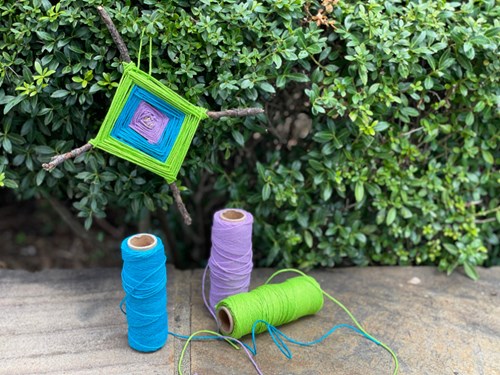 Tell us a bit about how you came up with these three projects?   
I am always making projects that I can use to spread kindness. The rocks are fun to leave around new places for others to find. The God Eyes are fun to leave hanging in pavilions and on fences. Watercolor is a craft I take with me everywhere.  I often watercolor the things in my surroundings and am constantly inspired by new experiences and places.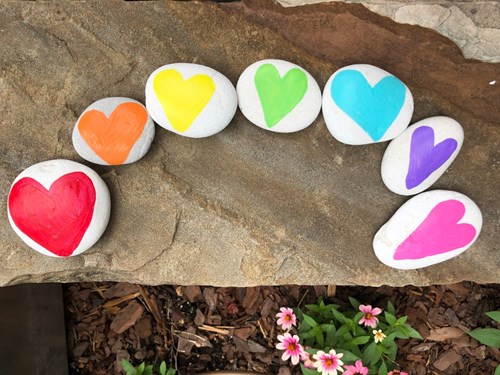 Where do you see this type of kit being used? Any specific recommendations?  (ie. travel, camping, etc.) or How did your family use this kit? 
This kit can be used anywhere.  String crafts and watercolor painting are great on a plane and in the car on the way to a destination. You can even do them on the beach. The paint can also be used on driftwood and branches found in nature. The string can be used to make friendship bracelets and used for weaving too. The applications are endless! All three of these craft projects work at a campsite, in a cabin, in a hotel room, and by the pool.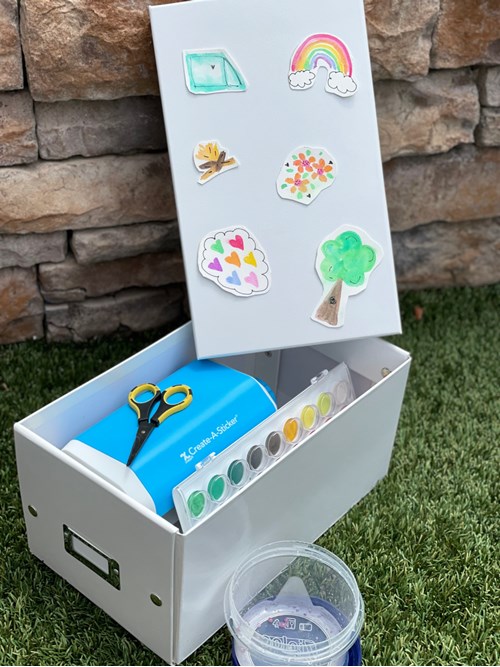 Crafting is a family affair for you.  What types of crafts do your kids like to do?  Do they take after your love of doodle?  
My kids are all makers of different kinds. Dylan (25) loves to cook and is super crafty in the kitchen.  He also blows glass and loves to build things with wood. Jordan (18) is a painter and a great baker. Zoe's (16) creativity shows up in the performing arts through acting and debating. She also loves to build with wood and has her own set of power tools. Dawson (22) accesses his creative side in the video game industry, playing semi-pro. My husband is an avid botanist -- with a bonsai collection and an aquaponics farm.  They all five leave the doodling to me.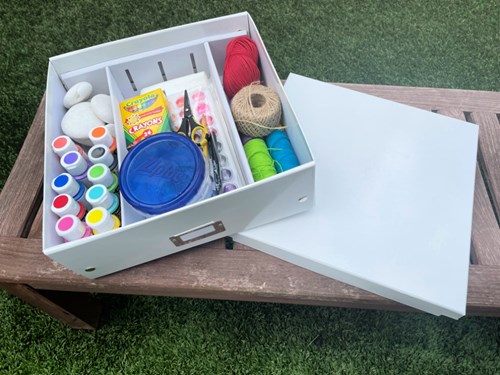 Laura posts her crafts, tutorials, and motivational messages on her Instagram, Facebook, Pinterest, and blog. Learn how to make kindness rocks, and how to make watercolor stickers.
Where are you traveling this summer? What kind of crafts would you include in your own kit? Share your ideas on our Facebook page or tag us on Instagram! 
And don't forget to take advantage of Xyron's "Christmas In July" promo! When you use promo code TRAVEL3 and buy one Travel Journal, you'll get another FREE!