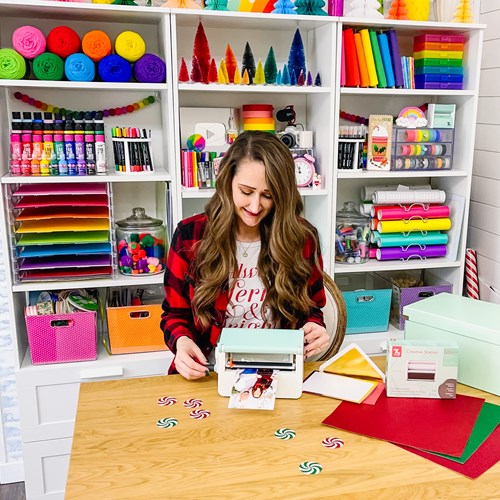 Creating handmade keepsakes for the holidays is what can really set apart your crafting and give your creations such special meaning. 
Handmade Christmas cards are high on the list of special items you can hand make for friends and family. But what if you could make them even more of a keepsake while also preserving memories for years to come? 
Let's make a card that will do just that, create lasting memories.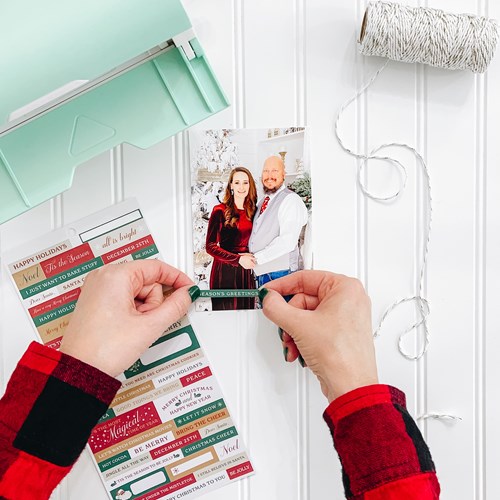 Choose a photo that has significant meaning, is a fun captured moment, or is of a milestone. This photo is of me and my husband's first Christmas together, a memory we want to share with our friends & family for Christmases to come.. 
Embellish your photo with stickers (as shown here), art work, ribbon, etc. Add a message or greeting, get creative! Enhance the memory that you wish to share.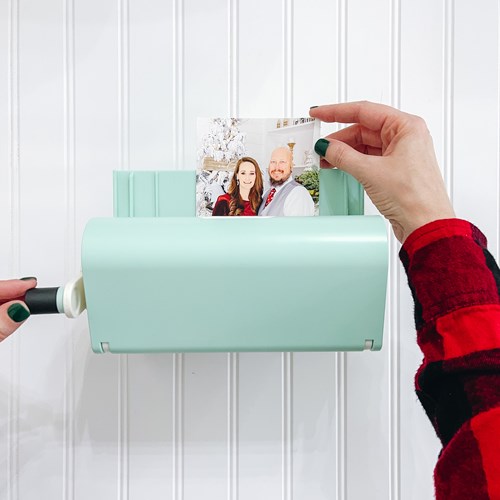 Now it's time to not only preserve this photo but also make it into a keepsake. Simply place your photo into the Xyron Creative Station Lite with the Xyron 5" Laminate / Magnet Refill cartridge. This fun machine will not only laminate your photo and protect it but also add a magnet to the back! With just a few turns of the handle your image is now a magnet!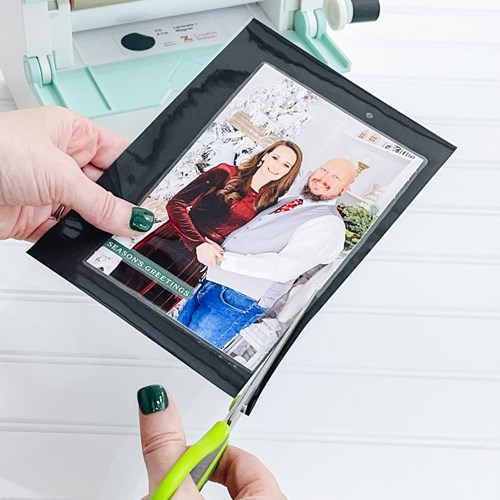 Next, trim the excess material from around the edges of the photo for a nice clean look. Traditional household scissors work great for this, as the material is easy to cut through.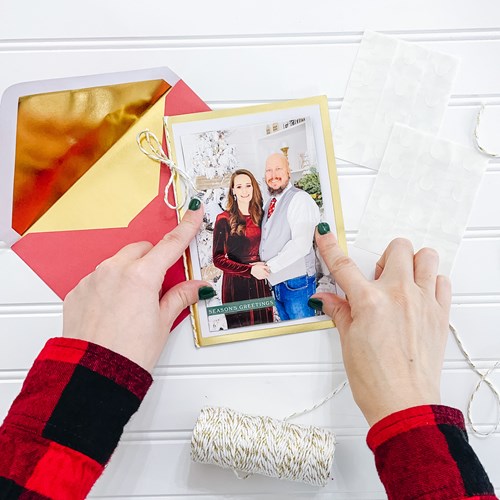 Then use removable adhesive dots on the back of the magnet to attach onto your handmade card or a simple blank greeting card. Next, embellish further to your liking. The little addition of a bit of twine tied into a bow is simple yet a nice added festive touch. 
Don't forget your personalized message or note on the inside!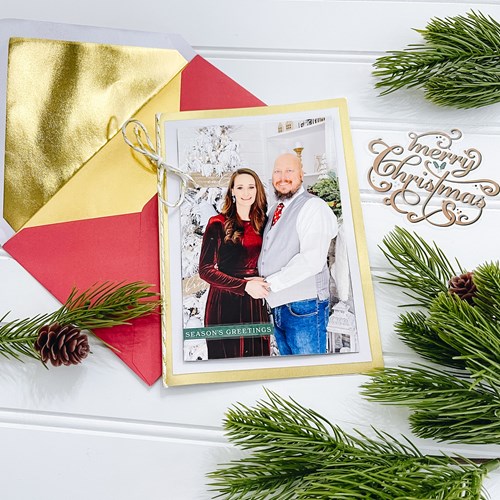 Turning memories into holiday greetings, a small gift, and even a preserved memory couldn't be more fun or easy! 
Wishing everyone a blessed and creative holiday season! 
-Shannon Hale 
www.TheDailyDIYer.com