National Lemonade Day is celebrated on August 20th of each year and fosters the entrepreneurial spirit in our youth - encouraging them to start, own and operate their very first business: a lemonade stand.
Craft blogger Beth Watson didn't start out running a lemonade stand, but her entrepreneurial spirit sparked at a young age while crafting with her grandmother. She went on to channel her love of drawing, writing, marketing, and teaching into a variety of business pursuits, including her blog, Creatively Beth.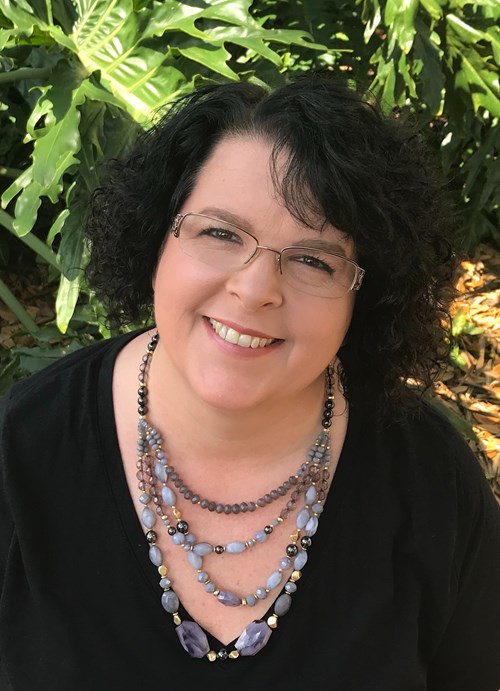 In honor of National Lemonade Day, Beth utilized her Xyron Creative Station to create this bright, cheery, lemony sign that could adorn any wall in a home, office, or even a makeshift lemonade stand.  
This sign is beautiful!  What Xyron products did you use to create it? 
Thank you! I love to doodle, draw and letter, so sharing free printables on my website is second nature to me. I had gotten out of the habit of drawing, but I started up again during our stay-at-home order and haven't stopped. 
I had this idea floating around in my head for a while, I wanted to doodle and color on a brightly colored background. This is a bit impossible because the background color will bleed through the marker colors and alter the finished project. The Xyron Creative Station to the rescue! 
I hand-lettered the quote on bright aqua cardstock, then I doodled the whole lemons, wedges and flowers on white cardstock. After coloring, I ran the doodles through my Creative Station fitted with a Permanent Adhesive cartridge. Roughly cut out and position the doodles around the quote, then peel back the liner paper and attach to the quote to create some fun wall art that really POPS!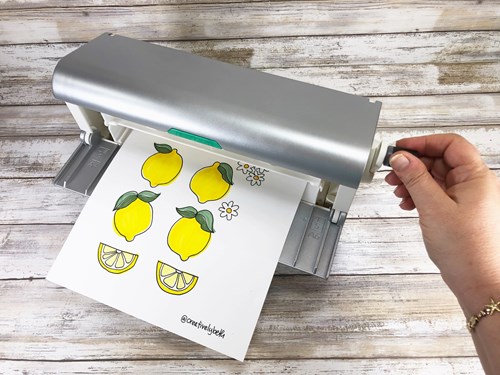 Finish the quote, "When Life Gives you Lemons…" 
I know there are many funny answers to this quote, but I love the classic – LEMONADE. It speaks to my sense of making the impossible possible. 
Keeping a positive outlook and attitude during life's challenges and hardships is what keeps me going. I learned this attitude early from my parents, and I have practiced it to the best of my ability throughout my life. It might sound sappy but working hard and persevering through the sour parts of life is what makes the sweet parts of life that much sweeter. I love leaving the end of classic quotes like this open-ended, so the reader can let it speak directly to them.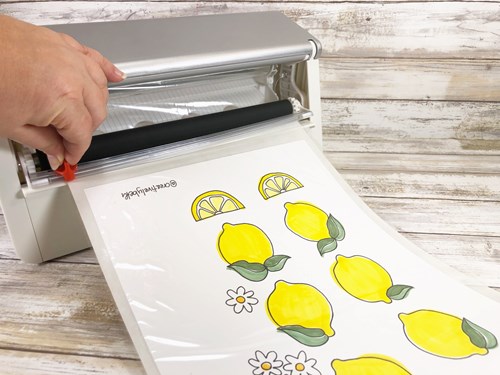 National Lemonade Day celebrates the entrepreneurial spirit.  As an entrepreneur yourself, what advice do you have to those looking to start their crafting website or platform? 
My marketing position was eliminated after 30 years, and I turned that negative situation into a positive, taking this part-time side gig as an artist and designer to full-time. It's been a lot more work than anything I did in an office, but it is so much more rewarding. 
At 54, I can finally say that I love my job, even the hard parts, because everything I do leads to my growth and success. As an entrepreneur, you have to be prepared to learn all the jobs and do all the work that your company requires. Unfortunately, my work is not all drawing, doodling, and lettering, but fortunately, I love to learn new things. 
Surround yourself with a community of like-minded entrepreneurs who you can learn from, brainstorm with and grow together. I was lucky to find my tribe early in this journey and they are a huge part of my success so far.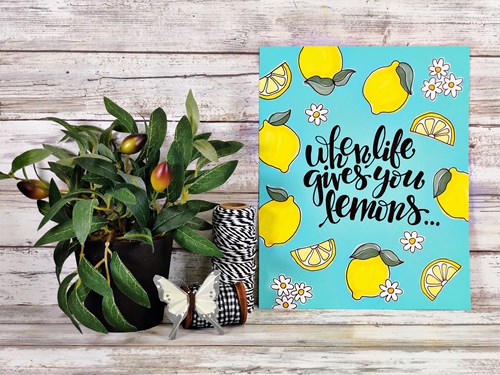 Lemonade is also a quintessential summer thirst quencher. What is your favorite thing about summer? 
Summer in Florida is hot and humid, with daily afternoon rainstorms and some hurricanes too. I would have to say that the rainbows after the thunderstorms and the sunsets are my favorite things about Summer. 
My townhouse faces West, so I get full-sky sunsets every night, with palm trees. Mesmerizing in color and pattern, my sunsets are an inspirational reward each evening for a day. After the numerous afternoon rainstorms, the sun comes back out to produce the magical gift of rainbows and the promise of new beginnings. Rainbows have inspired me since I was a kid, and I have rainbow projects sprinkled throughout my website.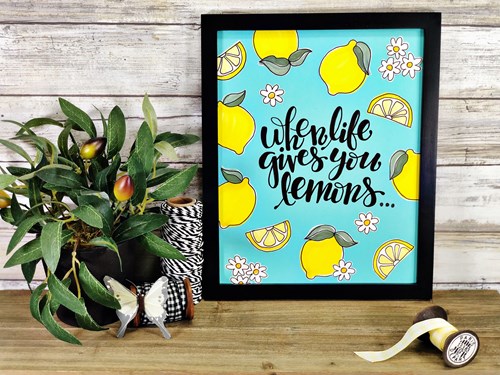 What will you make with Xyron next?
I can't wait to take this custom doodle concept and create more hand-lettered wall art quote projects with the Creative Station. The possibilities of customizable artwork with a giant pop of color have my head swimming with new ideas. 
Custom magnets with the kiddos' artwork are definitely on my list, as well as making some laminated suncatchers. Xyron makes so many wonderful products that the possibilities are endless!
View the entire project on CreativelyBeth.com and download the free, printable hand-lettered and doodled files. You can also connect with Beth on her Facebook, Instagram, and Pinterest pages. 
And don't forget to share your latest summer projects with us on Facebook and Instagram!