Crafting is a family affair for the owners of the Queen Bee Market (@queenbeemarket), a San Diego-based concept that showcases carefully curated vintage and handcrafted items. The Market started in 2010, and sisters Kellie Dooley and Allison Gharst soon became a staple, selling their homemade product line Peabody and Sassafras. They bought the business in 2014 and since then have expanded the concept to Las Vegas and Seattle.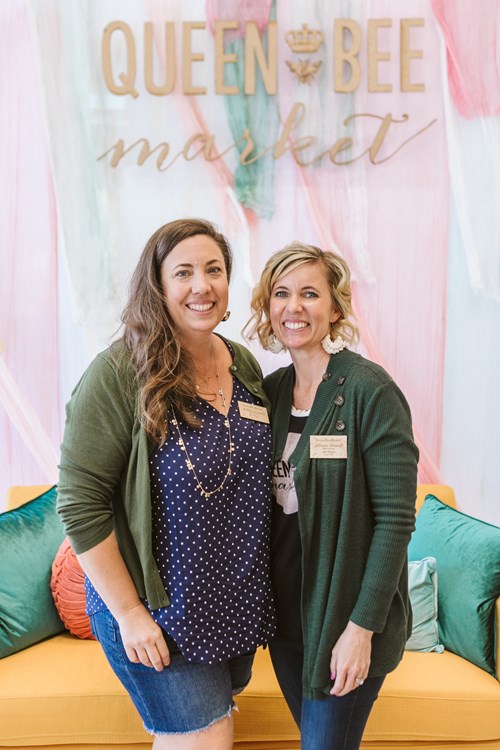 The Queen Bee Market features over 100 local and national vendors specializing in accessories, clothing, decor, furniture, paper arts, and more. Special attention is given to vendor setup -- they want shoppers to feel as though they are stepping into the most popular pages of Etsy -- and every show gives a portion of the proceeds to charity. 
That last fact was not lost on Allison's three young girls. They wanted to practice kindness with their crafts, so they created knitted gnomes to sell and raise money for the charity Children of the Nations, a Christian organization that provides care for orphaned and destitute children in poverty-stricken areas of the world.
According to Allison, the project was inspired by Pinterest and held together by Xyron!
How did you get started in crafting?
I've always been crafty, even as a very little kid.  My mom used to say she should have bought stock in adhesive companies when I was little because of all the tape and glue I used!
How did you get your kids involved in crafting?
Having my kids be crafty was a natural progression. I have a million craft supplies and they see me doing things and want to join in. For this project, they wanted to find a way to give back after seeing a catalog of ways you could use your own money to buy things for people in need in Africa, where we support two children.
What did your kids think of the Xyron Glue Guns?
They loved them! Particularly the Xyron Mini Hot Glue Pen. It was easy for them to hold and less intimidating than an actual glue gun. And there was less potential of them hurting themselves. 
Where did you find inspiration for this project?
On Pinterest, of course!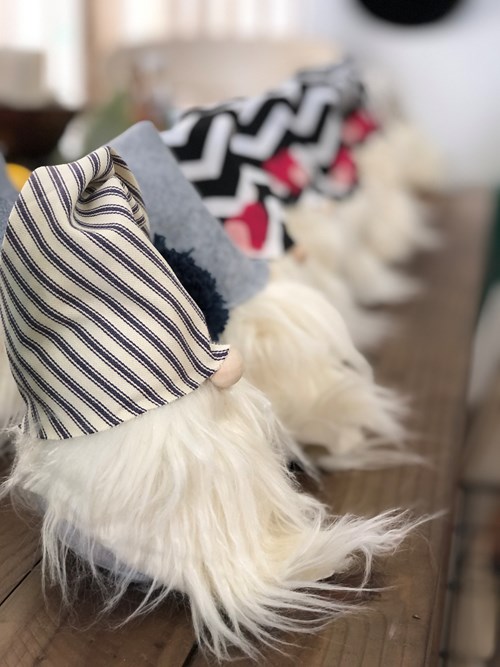 What are you going to make with Xyron next?
I'm organizing a neighborhood ladies' craft night at my house. We will be using the glue guns to make some fun Spring Decor. I'm sure I'll find something Pinteresting You-Know-Where.

Do you craft for charity? Share your experiences and inspirational ideas on our Instagram, Facebook, or Pinterest pages!