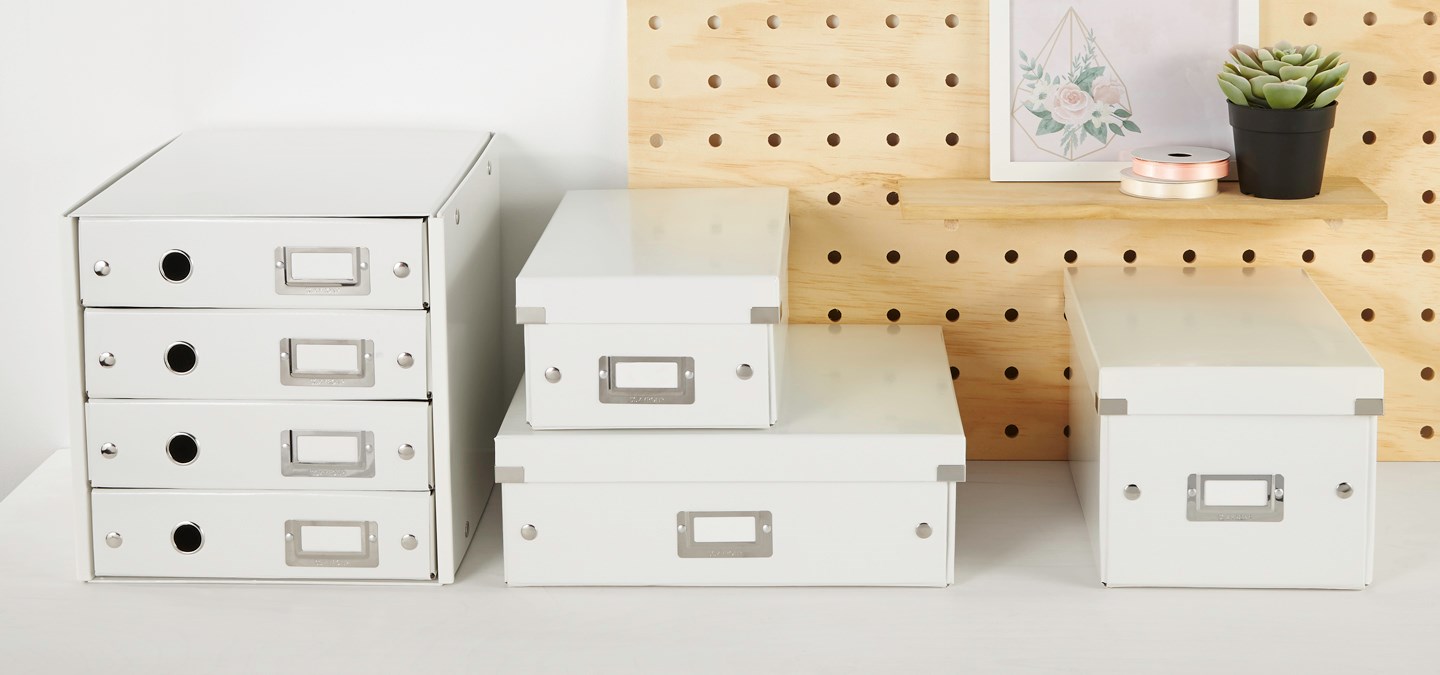 Four Sizes, Two Colors
Click N Store boxes are available in four sizes - small, medium, large and four drawer, and come in mint or white.
Unique Features
Adjustable Divider Tabs
Divider tabs can be moved to help you keep your supplies organized. Customize your organization needs based on your own supplies. Only available with small, medium, and large sizes.
Custom Labels
Clearly identify supplies by customizing the included white label tabs and securing into the metal-frame installed in the front of each box.
Contemporary Design
Sleek design fits any craft space. High-quality gloss finish and metal corner protectors create a study frame for long-lasting use and storage.

Easy Assembly
Boxes all come flat and assemble together in just a few easy snaps! Each box collapses completely for easy storage and transportation when not in use.
Endless Possibilities
Use the full box space for Xyron refills or 12" x 12" paper
Place one divider to organize project supplies in one spot
Use all dividers to store smaller items into specific compartments