Creatopia
Cut. Die Cut. Stick. Emboss. Laminate.
Create Your World.
Creatopia is your all-in-one creative companion. Apply 3 types of adhesive and laminate to a variety of surfaces such as paper, fabric, craft metal, vellum and more. Cut items into strips using straight or decorative edges and emboss full sheets of paper and borders. You can also die cut shapes using leading manufacturers' dies. Best of all, Creatopia does not require heat, electricity or batteries. Just turn the handle and crank it out!
Discontinued Item - While supplies last!
More Info
Highlights
Related Videos
Support
Features:
Machine includes 25 feet of Acid-Free Permanent Adhesive.
Easy to change components, easy to use. Simply insert your item, turn the handle and remove.
Other components sold separately.
| | |
| --- | --- |
| Max Material Width | 12.5 in (31.8 cm) |
| Cartridge Included: | 25ft (7.6m) Acid-Free Permanent Adhesive |
| Weight | 12.6 lbs |
| Dimensions (W x H x L) | 21.5 in x 7.5in x 9in (54.6cm x 19.1cm x 22.9cm) |
| Power: | Manual |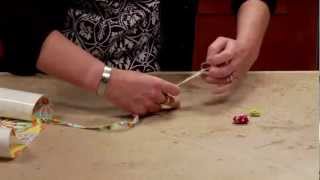 DIY Xyron Fabric Flower
Here is a quick Beth Kingston tutorial showing you how to make a cute little fabric flower embellishment and your Xyron!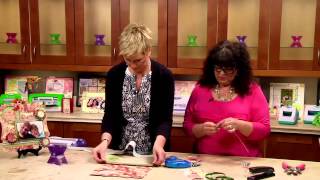 Xyron Creatopia Wall Hanging
Xyron Design Team Member Ann Corbiere-Scott teaches Beth Kingston how to make this darling wall hanging! Ann designed this for a class she is teaching at CKC, what a fun project!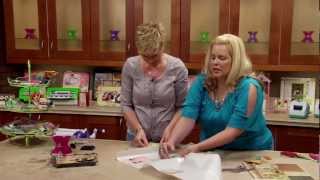 CKC Family Album Class
Xyron Design Team Member Jessica Barnett teaches Beth Kingston how to make this beautiful family album! Jessica designed this album for CKC in Mesa! If you can't be in the class here's a quick look at this great project!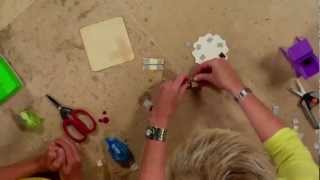 Xyron DIY Custom Washi Tape Card`
Tanya Fox from CardMaker and Beth Kingston show you how to make your own custom washi tape with a cute card idea! This tip is featured in the Cardmaker A to Z Embellishments for Cards Out Now!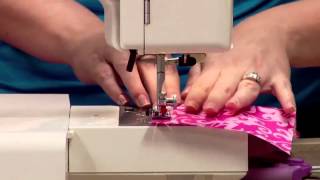 Creatopia Kid's Dress
Watch Beth Kingston and Jessica Barnett create cute kid's clothes using the Xyron Creatopia with Fabric Adhesive!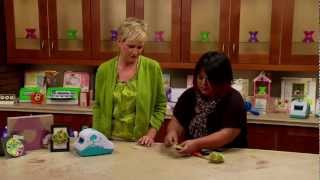 Xyron Fabric Flower Frame
Ana Cabrera is BACK with Beth Kingston, this time showing her how to create a fun fabric frame using canvas and a yard sale frame! SOOOO cute and easy!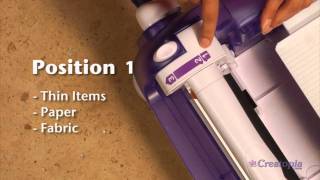 01 Welcome to Creatopia
Learn how to use your Creatopia.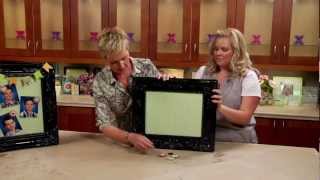 Magnetic Photo Frame
Watch Beth Kingston and Jessica Barnett make this darling magnetic frame to display your seasonal photos! With some metal sheeting, fabric and your Xyron you can make a beautiful home decor statement in minutes!