5" CS Repositionable Refill
Acid-free refill cartridge is 18' long and fits into a Xyron® 5" Creative Station™. Applies an even, edge to edge layer of repositionable adhesive up to 5" wide to almost any item. Items can be placed, removed and repositioned normally without any residue.
More Info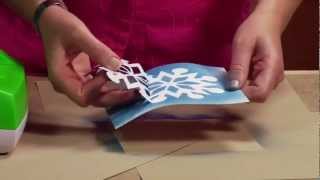 Xyron Repo Adhesive for Custom Masks
Make anything into a removable sticker with your Xyron Repositionable Adhesive! Now you can make any shape into a custom mask. Beth Kingston shows us how to use Maya Road Mist and scrap paper to create a beautiful effect!