5" CS Laminate Magnet Refill
Refill cartridge is 7' long and fits into a Xyron® 5" Creative Station™. Laminate/Magnet cartridge is perfect for creating photo magnets, shopping and to-do lists, signs, dry-erase boards, magnet frames, magnetic business cards, and much more.
More Info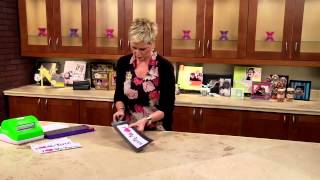 Magnetize your Bumper Stickers with Xyron
Have you ever wanted a less permanent way to showcase your Bumper Stickers?? Xyron to the rescue! Watch Beth Kingston turn this Bumper Sticker into a magnet in no time with the Xyron Creative Station!