Mega Runner
Featuring ½ inch wide by 100 feet of Acid-Free Dot-Matrix Permanent Adhesive. Super strong adhesive dots hold aggressively but have no sling like solid tape runners!
The Mega Runner is lightweight and compact with an ergonomic handle. Includes a cap to protect adhesive when not in use.
More Info
Features:
Easy drop-in style Refill
Dot-Matrix Patterned
Acid-Free and Non-Toxic
| | |
| --- | --- |
| Operational Width: | 1/2in (1.3cm) |
| Cartridge Included: | 100ft (30.5m) Acid-Free Permanent Adhesive |
| Weight | .44 lbs |
| Dimensions (W x H x L) | 5.75in x 7in x 1.5in (14.6cm x 17.8cm x 3.8cm) |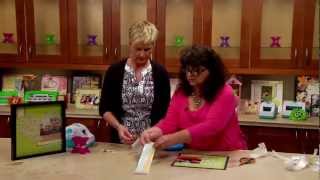 Xyron Keepsake Shadow Box Layout
Displaying your 12x12 layout in a shadow box is an awesome way to showcase your work! Beth Kingston and Ann Corbiere-Scott demonstrate some great techniques using die cuts, chevrons and pleats!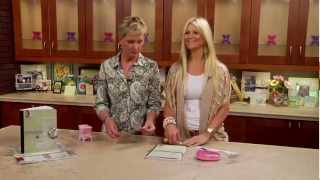 Teresa Collins & Xyron Christmas Notebook
Teresa Collins shows Beth Kingston how to turn an ordinary composition notebook into a fabulous Holiday Planning Book!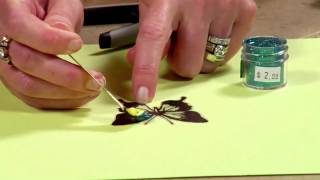 DIY Glitter Stickers
Watch Beth Kingston show you a quick way to make Glitter Stickers with your Xyron!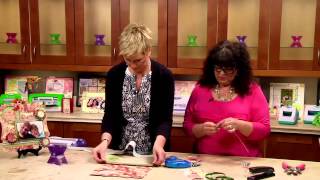 Xyron Creatopia Wall Hanging
Xyron Design Team Member Ann Corbiere-Scott teaches Beth Kingston how to make this darling wall hanging! Ann designed this for a class she is teaching at CKC, what a fun project!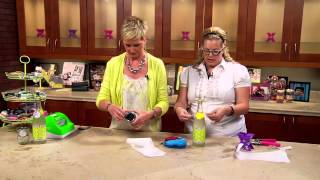 Xyron Easy House Warming Gift
Beth Kingston and Xyron Design Team Member Jessica Barnett walk you through this easy housewarming gift you can make for your next event!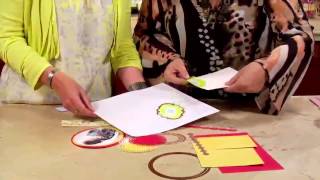 SOL SpellbindersLayout Oct12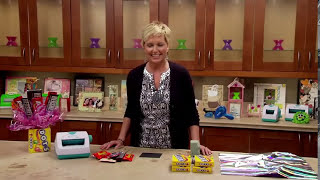 DIY Xyron Candy Bouquet
This Candy Bouquet is perfect for anyone! Kids of all ages, bosses, co-workers will all appreciate this cute gift made of their favorite candies! In just a few minutes and for a few dollars you will have a gift with a lasting impression!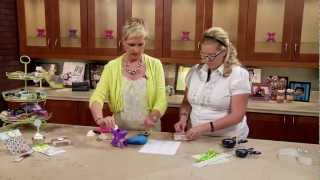 Xyron DIY Backyard BBQ Pt 1
Having a themed BBQ puts a special touch on your get-together and can be so affordable, fun and EASY! Watch Beth Kingston and Design Team Member Jessica Barnett show you a few simple projects in Part 1 of our 2 Part series!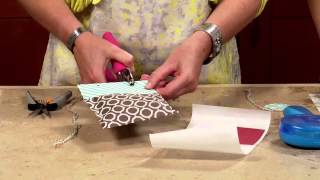 Xyron DIY Backyard BBQ Part 2
Part 2 of our Themed BBQ Party wraps up the series and shows you a couple cute treats for the little ones! SO fun and easy! Watch Beth Kingston and DT Member Jessica Barnett show you how it's done in Part 2 of the series!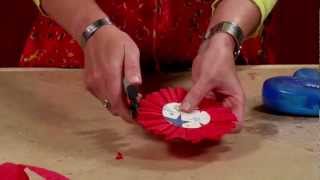 DIY Rosettes Made from Party Store Crepe Paper!
Watch Beth Kingston show how easy it is to make Rosettes our of cheap crepe paper and your Xyron!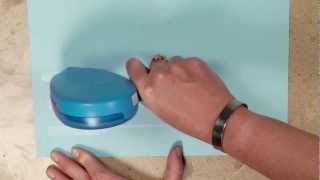 Using your Mega Runner
Sometimes you need to see the product in action to make sure you are using it the best way! Here is our Beth Kingston showing how to use the Xyron Mega Runner!