Glue Stick for Corners
This unique, patent pending Glue Stick is designed specifically for cornersand to work great anywhere you use your glue stick today! The "wedge" design fits comfortably in the hand and won't roll of your work surface.
The Xyron® Glue Stick contains .8 ounces (22 grams) of permanent, non-toxic, acid-free glue. The adhesive gauge on the side shows you how much product remains so you don't run out when you need it the most! The cap easily inserts into the bottom of the stick for safe keeping while in use, and exposes the adhesive with a simple twist.
More Info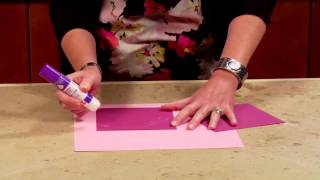 Xyron Glue Stick for Corners Demo
Introducing the Xyron Glue Stick for Corners! What would a Glue Stick look like from a company that innovates the adhesive space?? This wedge shaped Permanent Glue Stick combines what you already love about your glue stick with the convenient corner to line up perfectly to all your square items!! This affordable new tool from Xyron is available at Hobby Lobby, Jo-Ann's and Walmart!!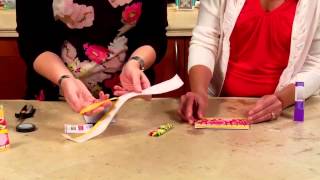 Xyron - Back to School Card
Recently Beth Kingston had special guest Tanya Fox, Editor of Cardmaker Magazine, stop by to create this great Back to School themed card using the NEW Xyron Glue Stick for Corners!