2" Cheetah Runner Runner Permanent Refill
Acid-free permanent refill cartridge is 30' long and fits into a Xyron 2" Cheetah Runner . Great for smaller items such as photos, greeting cards, smaller posters, signs and wide labels. Protective cap prevents dust and accidental adhesive transfer.

More Info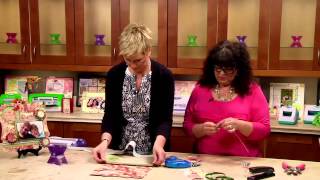 Xyron Creatopia Wall Hanging
Xyron Design Team Member Ann Corbiere-Scott teaches Beth Kingston how to make this darling wall hanging! Ann designed this for a class she is teaching at CKC, what a fun project!